Job Description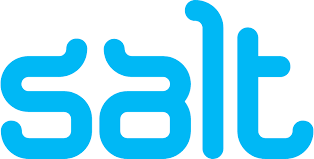 Job title: Assistant Producer

Company: Salt Search

Job description: Title: Freelance Assistant Producer
Start Date: Monday 23rd October
Duration: 6 months
Location: Central East London
Work Schedule: Hybrid (5 days a week, with a preference of 1-2 office days, more if desired for office backup. Occasional increase in office days during immediate pre-shoot periods.)
IR35 Status: Outside IR35
Day Rate: £220 per day
Are you ready to step into the heart of production magic? Working with one of the world's most prominent digital agencies. Their mission is to help the globe's leading organizations create and deliver unparalleled customer experiences.
With a track record of successfully placing over 100 freelancers with this esteemed client in the past 7 years, I can confidently say this agency boasts one of the most remarkable cultures in the industry. It's not just about the client or the agency; it's the fantastic team you'll be a part of that truly sets this experience apart.
They are looking for somene with solid TV production experience, as opposed to advertising.
Role Overview:
As a Freelance Assistant Producer, you'll immerse yourself in a multifaceted role, providing crucial support in the pre-production, shooting, and post-production phases. Your responsibilities will include:
Scheduling: Ensuring seamless coordination of timelines and resources for smooth production processes.
Travel Arrangements: Facilitating travel logistics for the production team, ensuring they're where they need to be when they need to be there.
Payments: Managing financial aspects, ensuring vendors, talent, and other contributors are compensated accurately and on time.
Research: Conducting in-depth research, providing essential insights that contribute to an informed and efficient production process.
This is an extraordinary chance to be an integral part of a dynamic team, contributing to the creation of captivating visual experiences. If you're passionate about production and aspire to work with a global industry leader, this role offers an unparalleled platform to showcase your skills and creativity.
Job Information
Job Reference: JO-2309-338189
Salary: Up to £220 per day
Salary per: zero
Job Duration: 6 months
Job Start Date: 09/10/2023
Job Industries: Creative, Studio Management Jobs
Job Locations: City of London
Job Types: Contract
Job Location Type: Hybrid

Expected salary: £220 per day

Location: East London

Job date: Wed, 25 Oct 2023 02:52:52 GMT

Apply for the job now!
Location