Job Description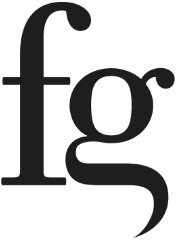 Job title: Audit Senior

Company: Fletcher George

Job description: Audit Senior, Guildford. A really exciting Audit led role based in Guildford Surrey, without the pressures of London, but still offering an amazing client portfolio and a special working environment. Hybrid working available.
The Audit Senior role:
Developing relationships with a hugely diverse client portfolio; including Groups; SMEs, Charities and some businesses with International interests. The companies include tech companies; professional services; property companies and much more.
Working with an Audit portfolio (70-75%) and also preparation of Financial Statements (25-30%)
You will be really conversant with up-to-date Audit skills and also have experience of UK GAAP FRS102 reporting
Experience in Paperless Audit Software and Cloud-based technology
Enjoy working in a professional and agile environment
Supervising and mentoring more junior members of the team
Work with different teams and Partners across the business as well as enjoy external client interaction
This is a really exciting place to work and one which actively promotes internal career development and this can be demonstrated by many of the staff who have worked for the firm and developed their careers.
Audit Senior benefits:
Highly competitive salary
Super offices with parking
Excellent benefits package
Agile working and use of the latest technology.
Next steps
Please do apply if you are a Newly Qualified Auditor perhaps leaving London, or a large firm and wish for more autonomy or even a smaller independent and you wish to have a more diverse client portfolio. We aim to reply to all suitable applicants within 48 hours.
About Fletcher George Recruitment
We are an inclusive finance and accountancy recruitment agency committed to attracting a diverse pool of applicants and assisting talent to find career opportunities in which they can thrive. Based in Leatherhead, we specialise in placing senior Accounting, Tax and Audit professionals resident and wishing to work in Surrey, London and the South East. Our team have over 50 years of experience recruiting in the local area.
Referral Scheme
Referrals are welcome – you can receive up to £500 of Amazon or John Lewis vouchers when we successfully place your referral, just make sure they mention you when they register.

Expected salary:

Location: Godalming, Surrey

Job date: Wed, 08 Nov 2023 07:24:17 GMT

Apply for the job now!
Location