Job Description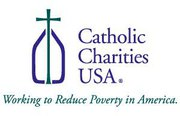 Job title: Bilingual Youth Care Worker, On-Call

Company: Catholic Charities

Job description: This website uses cookies to customize and improve your experience. If you are a California resident, you may be entitled to certain rights regarding your personal information. Additional information about our data collection practices and location specific notices is available on our privacy policy.
X
Accept Cookies
This website uses cookies to customize and improve your experience. If you are a California resident, you may be entitled to certain rights regarding your personal information. Additional information about our data collection practices and location specific notices is available on our privacy policy.
X
Accept Cookies
Bilingual Youth Care Worker, On-Call
Job Details
Education Level
High School
Travel Percentage
Negligible
Job Shift
Swing
Description
Catholic Charities is looking for the right people; people who wish to serve their community as a part of a family friendly organization doing good within the Houston-Galveston area. We attract and retain the best talent by investing in our employees. People of all faiths helping people in need.
Join our St. Michael's Home for Children program as a Youth Care Worker, On-Call. The Youth Care Worker, On-Call is responsible for providing personalized care and services that uphold program policies and procedures in accordance with licensure, ensuring children's rights to a safe, culturally sensitive, and age-appropriate environment is in place for the program on an as needed basis. They routinely assist in the daily activities, transportation, and monitoring of clients as indicated by the client's service plan, including personal care, socialization, education, recreation, orientation, behavior management, and safety plans. As part of the program team, they are responsible for the daily documentation of client behavior and incident reporting. Youth Care Workers participate in quality activities through their active contribution in monthly shift meetings, departmental meetings, program meetings, and required ongoing trainings.
The Expertise We Are Looking For
The Expertise We're Looking For
High School diploma or GED
One (1) year experience in the child welfare field working with children or adolescents in a social service setting.
Bilingual (English/Spanish)
Valid Texas driver's license and car insurance
The Skills and Assets You Bring, and More
You have strong verbal and writing skills are.
You have the ability to cook, handle laundry, and house cleaning.
You have the ability to safely drive and transport clients in agency vehicles.
You have a pleasant disposition and professional demeanor.
You have the ability to appropriately handle and maintain confidential information.
You are able to prioritize work responsibilities, handle multiple tasks, and work in a fast-paced environment.
You demonstrate knowledge and understanding of professional boundaries with children in care, staff and volunteers
What you Deliver
You will provide quality care and supervision to clients following program philosophy, policy and procedure, and client rights. Monitor all clients in ratio by supervising clients in their daily activities as outlined in their personalized service plan. Create a safe and nurturing home environment. Follow direct supervision from their shift leader to ensure safety plans or behavior management plans are followed as instructed. Additional activities include providing transportation for clients in company vehicles to various programming locations; maintain ratio and supervision through activities, outings, and recreational outings. Must report any doubts, questions, or concerns regarding client behaviors immediately to the supervisor or before the shift's end, task, duty, or responsibility.
You will effectively communicate information about clients according to the program policies and procedures to ensure quality services and client safety. Maintain accurate and ongoing documentation regarding daily client care, activities, events, and changes in behaviors that occurred on duty, including but not limited to progress notes and incident reports within required timeframes. Effectively communicate with other departments as necessary. Effectively communicate with supervisor through available methods.
You will assist in the development, oversight, or provision of activities for clients in care as approved by your supervisor for safety and licensure compliance. Seek assistance or advice from your supervisor immediately if you have any doubts or questions before performing an assigned task, duty, or responsibility.
You will maintain confidentiality and continue ongoing training compliance following state regulation, funder, agency, and program requirements. Attend all mandatory meetings and required training to maintain full agency, funder, and licensure compliance. Assist in distributing information to other staff regarding training, meetings, and communications.
You will perform duties of floater consisting of supporting shift leader throughout the shift. Floater duties include but are not limited to completing shift paperwork, relieving coworkers from the floor, assisting in transportation of clients, administering medication, provide ratio coverage and constant supervision, assist with new intakes, assist with clothing distribution, and all other shift leader assigned duties.
You will perform other duties assigned.
Catholic Charities is an equal opportunity employer. We actively foster an environment that is free of racism, discrimination, bias, and harassment where all individuals are treated with dignity, safety, and respect. Successful applicant must comply with federal contractor vaccine mandate requirements.
The work you do will help us advocate for the vulnerable among us, a network of support services to people of all ages and from all walks of life and religious backgrounds.

Expected salary:

Location: Texas

Job date: Wed, 08 Nov 2023 02:32:29 GMT

Apply for the job now!
Location