Job Description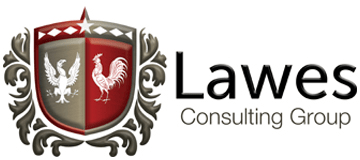 Job title: Claims Service Manager

Company: Lawes Consulting Group

Job description: Job Title – Claims Service Manager
Salary – £50,000 – £55,000
Location – Birmingham
Job Summary:
To support the claims regional director and loss adjusters to provide assistance on individual claims and caseloads and ensure all service levels are complied with.
Functional Knowledge:
Insurance claims experience required
Excellent customer service, organizational & communication skills
Team player
Customer service experience
Key Responsibilities:
Working with the Regional Directors to oversee the allocation of new claims ensuring the correct team is involved while ensuring a balance of claims to each Adjuster at all times.
Working with the regional manager to ensure that each Adjuster's caseload is managed
Working with regional manager to identify and deliver training for all members of the team
Ensure that all initial communications have been issued to the Insurer, Broker and Policyholder.
Handling non – technical complaints (Act as Complaint Nominee for service related complaints) and refer across if technical/complex
Complaint issues to regional manager Risk and Compliance Manager
Root cause analysis of complaints and implementation of correction plans
Pro-active management of claims to ensure compliance with SLAs, management of lifecycles etc
Assist with the management of service improvement projects
Monitoring and seeking of compliments and ensuring logged centrally with Customer Services.
Ensure work is prioritized effectively
Manage client instructions through the development of high quality interpersonal skills and create good client relationships built around trust, respect and speedy resolution of assignments.
Formulate, allocate (and/or participate in) projects as and when required and ensure they occur within timescales and company/client requirements.
Able to demonstrate knowledge and/or awareness of FSA procedures and TCF.
Actively seek to develop oneself and take responsibility for your own training and development.
Responsible for the delivery. of accurate client management information
Assist in the review of claim files ahead of any audit working under the direction of the Compliance and Audit Manager
In addition to the above, the jobholder will be required to carry out any other function or task that may be expected from them or assigned to them from time to time, within their span of knowledge and ability.
General Background:
Strong analytical skills,
IT literacy (mainly Word and Excel)
Excellent communicator,
Has some gravitas/suitable personality to manage experienced individuals
Enthusiastic/Energetic/Ambitious
Team player,
Customer service focused
Highly organised
Skills:
Customer focused
Quality focused role – providing quality service to both internal and external customers
Team focused – working with colleagues throughout the business
Reactive – responding to daily workloads as dictated by customer requirements
Proactive – making sure KPI's and SLA's are met
Handle and co-ordinate complaints and compliments
Achievement of targets
Competent use of technology
You will be required to work from the Birmingham office 2/3 days per week
For extra information please contact:-
Glen Parker: 07535 748 255
Email:

Expected salary: £50000 – 55000 per year

Location: Birmingham

Job date: Sun, 15 Oct 2023 01:38:50 GMT

Apply for the job now!
Location