Job Description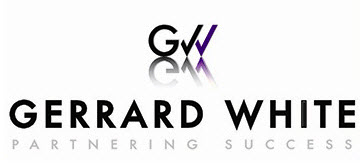 Job title: Cloud Capacity SME

Company: Gerrard White

Job description: Join one of the most trusted names in the UK insurance market as a Cloud Capacity Manager. Working with a business where employees and customers are always at the core of their values and practices, you will be offered excellent opportunities to develop and progress your career, alongside a competitive salary and benefits package.
Job Description
Working close with the FinOps and Engineering teams this is a stand-alone role responsible for cloud capacity within an enterprise scale, multi-cloud environment.
As a Cloud and Availability SME YOU will be responsible for the availability of cloud provision across a multi-brand insurance organisation with a complex estate, as well as managing some on-prem resource via a third party.
As a Cloud Capacity Manager your main responsibilities will be:
Provide guidance on capacity and availability for both on prem and cloud-based workloads.
Manage capacity / availability issues and risks
Help with investigation and diagnosis of incidents and problems relating to capacity management
Forecast future capacity requirements based on marketing/ product launches, business plans and seasonal trends.
Manage internal capacity forums across IT and the business.
Deliver regular capacity management reports and plans to key stakeholders across the organisation.
Work with technical architecture teams to verify that all systems have capacity that meets our requirements.
Maintain high quality process and procedural documentation within a highly regulated environment (e.g., process design documentation, templates, guidelines)
Ensure all changes are assessed for their impact on capacity / performance and attend CAB meetings
The Successful Cloud Capacity Manager
You will be an SME in all things cloud, ideally across multiple disciplines and have strong experience with cloud capacity and reporting this to senior stakeholders within an enterprise scale environment.
Communication skills are key as this role will face to both senior internal stakeholders, and third parties.
Experience in IT Demand Management and ITIL principles (Incident, Problem and Change Management processes)
Understanding of Cloud FinOps principles. Experience with FinOps tools such as Apptio Cloudability alongside Cloud native tools from AWS and Azure.
Excellent analytical and problem-solving skills
Experience with IT Service management tools e.g., ServiceNow / Atlassian
Work with the Business, multiple suppliers, on/off-shore IT teams and vendors to develop future capacity requirements, forecasts, and Production of capacity models
Experience in data analysis, dashboard creation and forecast modelling
Proficient in use of capacity and performance tools (CloudWatch / AppDynamics / Grafana / OpsView)
What's on Offer for the successful Cloud Capacity Manager
Competitive base salary depending on experience, coupled with a good benefits package, bonus, and a good degree of flexible working that will require a day a week in London City offices.

Expected salary: £95000 per year

Location: London

Job date: Sun, 12 Nov 2023 06:31:20 GMT

Apply for the job now!
Location