Job Description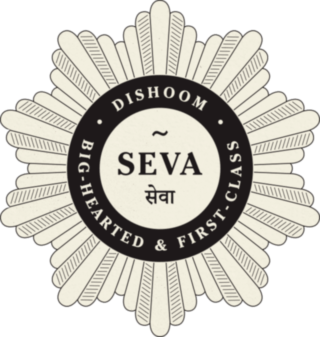 Job title: Cocktail Bartender

Company: Dishoom

Job description: From Bombay with Love
Dishoom cafés are bustling spaces where people come together to break down barriers and share in a love of Bombay food and culture. Each of our restaurants pay homage to old Irani cafés and are deeply rooted in some aspect of Bombay history. Our Bar team can most commonly be found in The Permit Room – a space dedicated to the most delicious and sincere tipples, great music and good cheer.
Our Birmingham cafe' honours all those who laboured for India's freedom during the non-cooperation movement of the 1920s, with Bombay's historic Swadeshi Market (meaning "self-reliance") as its backdrop.
Have you got Dishoom?
We believe we are at our happiest when we are contributing to the world to the best of our abilities. This goes beyond just serving people, we take them in and truly look after them. Guests and team alike.
We're looking for talented and dedicated people to join us as a Cocktail Bartender/ Senior Bartender. You have at least 1 year minimum experience working in a similar role, and thrive in a busy bar environment. You're obsessed about drink quality, alongside your winning smile and exceptional bar chat, you welcome guests warmly into our world, making them feel at ease and ensure they leave happy.
How we'll support you
Our team is brimful of big-hearted and incredibly talented people, who are ready to support you from day one. When you join, you'll enjoy a host of benefits to ensure you can be your best self and feel valued as part of our team:
Wholesome team meals and bottomless hot drinks on shift
Half price food and drink at all our cafés before 5pm and 25% discount thereafter
The usual 28 days paid holiday, including Christmas Day and Boxing Day off. Plus, if you have children, one extra day to take them to their first day at school.
Access a share of your earned wages whenever you need it.
Industry leading Training and Development and encouragement to progress your career
Handy bonus scheme for any successful friend you introduce to Dishoom.
Free membership to Calm; the number one meditation and sleep app.
Perkbox: Lots of amazing discounts including half price cinema tickets, savings on holidays and free coffee!
Top-class mental health support and first aid, with a dedicated confidential advice helpline – available 24 hours a day, 365 days of the year
Sporting events (including the Dishoom Premier League, our competitive in-house cricket competition) discounted gym memberships, classes and yoga sessions
The best team parties in the industry. Think:
Huge summer festival with music, fairground rides, food, drink and pampering
Legendary Christmas party with food, drinks and games
Regular nights out on Dishoom with team get-togethers
Team members who work at Dishoom for 5 years are invited to attend Bombay Bootcamp – an incredible once-in-a-lifetime guided tour of Bombay with our co-founders!
What to expect
Contracted minimum 40 hours per week, across 5 days.
Average pay of up to £14 – £14.50 per hour inclusive of Tronc.
Weekly changing rota, requiring flexibility Monday – Sunday.
We're an all day dining Cafe, providing daytime and evening shifts.
Smart casual dress guidelines – trainers of your choice are a must have!
Our trophy cabinet
Dishoom is an award-winning place to work and we care deeply about being a place where jobs turn into satisfying, long-lasting careers.
Glassdoor #1 Best Place to Work in Hospitality (2022 & 2023)
Casual Dining Awards – Employer of the Year (2023)
Personnel Today Awards – Health & Wellbeing Award (2022)
Personnel Today Awards – Learning & Development (2022)
17,000,000 (and counting) school meals donated as part of our charitable work with Magic Breakfast and Akshaya Patra – each and every team member has helped us get to this milestone!
Send your application today and one of our dear team will get back to invite you to meet with us.
Food & Beverage, Head Bartender, Bar Person, Experienced Bartender, Bartending, Bar Work, Barman, Bar Staff, Cocktail Bartender, Hospitality, Bar Manager, Supervisor, Senior Bartender.Cocktail Bartender/ Senior Bartender

Expected salary: £14 – 14.5 per hour

Location: Birmingham

Job date: Wed, 25 Oct 2023 04:36:30 GMT

Apply for the job now!
Location