Job Description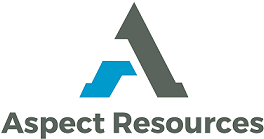 Job title: Data Architect

Company: Aspect Resources

Job description: Role: Data Architect – ServiceNow
Location: Hybrid – Manchester, Sheffield or Nottingham (20% on site)
IR35: Inside
Rate: £760/day (Umbrella) MAX
Duration: Until 31/3/24 initially
Minimum requirement:
ServiceNow, open-source software, good analytical skills good problem solving,
Public Sector – Desirable
Previous service now platforms
The Role:
Provide documentation, design and guidance for the Data tables in the Service Now ITSM module
Work with the Service Now Team, Asset Management Team and other stakeholders to provide a clear documented overview
Design and map data flows, both conceptual and logical into, within and from services to support the different users of data interacting with the CMDB in line with government and Departmental data strategies, principles and standards
Work with key stakeholders to define links between similar data within the foundation tables, understand differences in data structures and come up with solutions to ensure source data is ingested into foundation tables and linked correctly
Define and maintain the data technology architecture, including metadata, integration and business intelligence.
Work with key stakeholders to define and maintain the data technology architecture, including metadata, integration and business intelligence.
Design, support and provide guidance for the upgrade, management, migration, decommission and archive of data in compliance with data policy.
Work with technical architects to make sure that an organisation's systems are designed in accordance with the appropriate data architecture
Essential Experience:
Strong educational background. educated to degree level or equivalent, with appropriate ICT qualifications.
Strong self-motivational skills, with the ability to appropriately prioritise and plan complex work in a rapidly changing environment in line with the business objectives.
Strong management skills with experience of managing data design teams.
Strong knowledge of the principles and practices of data architectures and experience of working within defined architecture frameworks and processes; including extensive knowledge of the tools and techniques required to design artefacts across the application, technology and security architectural domains.
Strong knowledge of the architectural design patterns required to support enterprise scale applications systems and services including Services Orientated Architectures (SOA) principles.
Good understanding of key technologies including major proprietary technologies and open source software, including ServiceNow, Customer Relationship Management, Collaboration, Content Management, Relational Database Management and Custom Application Frameworks.
Good understanding of government strategies, policies and standards in relation to delivering IS/IT systems, organisations, strategies and processes.
Good conceptual and analytical skills, demonstrating outside-the-box problem solving.
Excellent interpersonal and influencing skills, with ability to explain technical concepts to business audiences and a strong track record of building relationships and networks with people at all levels, including senior business and board stakeholders.
To apply for this role please submit your latest CV or contact Aspect Resources on 0121 794 8181

Expected salary: £760 per day

Location: Manchester

Job date: Thu, 02 Nov 2023 23:17:04 GMT

Apply for the job now!
Location