Job Description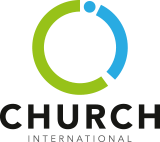 Job title: Director Enterprise Applications

Company: Church International

Job description:
The ideal candidate would be someone from a private equity-backed, software business.
Paying £90k – £100k depending on experience.
Based in London or Lincoln, on a hybrid basis.
Our global client is seeking a Director of Enterprise Applications to help them keep pace with their impressive and continued expansion. This newly created role is a result of a recent new business acquisition, so you'll be joining at an incredibly exciting time.
As a business, our client provides ERP software to mid-market production and manufacturing organisations. Their software is designed to automate the common business processes of these businesses. In doing so they have become one of the market leaders in Europe and have attracted considerable private investment. Accordingly, they have ambitious plans to continue to grow and therefore can offer potentially unlimited opportunities for progression opportunities both in the UK and in their many offices around the world.
The team you lead is on a mission to enhance and standardise the organization's business stack across all business units to aid productivity improvement and better collaboration.
Duties will include:
Provide leadership and direction for enterprise-wide business systems.
Lead/coordinate the requirements and prioritisation of system enhancements for the implementation of new software, patches/fixes, and upgrades with minimal impact on end users.
Coordinate and prioritise user requests regarding the application's capabilities, the feasibility of developing specific application systems, and determining system requirements and modifications for assigned application systems.
Oversee the enterprise databases, ensuring data governance and enhancing and augmenting the data warehouse.
Train, assign, supervise, and evaluate the performance of assigned staff; establish individual and departmental priorities, projects, tasks, and responsibilities.
Required skills:
Experience within an ERP software company
Be an expert in program assessment, identifying process gaps, and forecasting future organisational needs.
Experience with migration projects in any of the following types of end-to-end business systems in scope: CRM, ERP, Finance, Data Warehouse, PSA tooling, Service and support.
Knowledge of the following tools would be beneficial: Salesforce, Atlassian suite (Jira, Confluence, and JSM), Financial Force, Pardot, Hubspot, Monday.com, Clarizen, Sage People.
Knowledge of security and governance frameworks (ISO/CIS/NIST) would be helpful.
ITIL knowledge and certification are desirable but are not essential.
Expected salary: £90000 – 100000 per year

Location: London

Job date: Sat, 16 Sep 2023 22:24:22 GMT

Apply for the job now!
Location