Job Description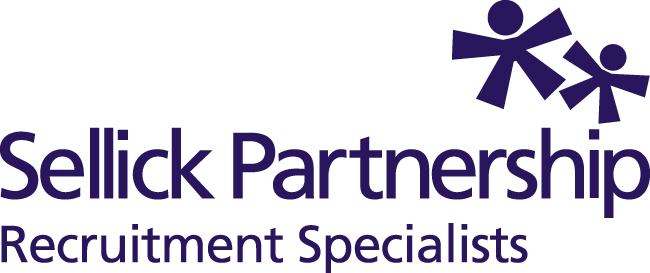 Job title: Employee Relations Advisor

Company: Sellick Partnership

Job description: Role: Employee Relations Advisor
Sector: Public and Not-for-Profit
Duration: Temporary – 3 months
Location: London, UB1 3HW
Salary: up to £20 UMB Per hour (Dependant on experience)
Sellick Partnership are currently recruiting for an experienced Employee Relations Advisor to join our client in London on a 3 month contract with a possible extension, working on a hybrid basis.
The ideal Employee Relations Advisor will provide advice and support to line manager on a range of HR management issues including disciple, grievance management, poor performance, attendance and more. The ideal candidate will be able to develop the skill and capacity of managers to empower them to mange people issues effectively and independently.
The duties of the Employee Relations Advisor include:
To manage a caseload of employee relations cases, liaising directly with managers to bring cases to conclusion in accordance with policy timescales and keeping Senior HR Advisors updated on progress
To update and maintain the ER Tracker with case progress on a regular basis so the information can be used to monitor progress and provide exception reports
To ensure case delays and barriers are escalated to relevant members of the team and Divisions as required
To be an effective solutions-based practitioner working with and supporting managers in dealing with a wide range of employee relations issues
To be proactive in ensuring that managers deal with issues at an early stage as possible.
To provide support in the proactive management of sickness absence and support the chair of sickness absence hearings as deemed appropriate
To ensure Trust policies on staff management are correctly and consistently applied and used by managers to improve the quality of employee relations throughout the organisation
To ensure that Trust policies and procedure are correctly followed, and that all necessary documentation is completed properly and in a timely way
To support Senior HR Advisors in investigations in relation to all aspects of employment
To support and coach managers as necessary in writing and presenting management cases for ER cases
Deliver training on workforce issues including the Trust's Understanding Workforce Policies and Procedures course
Coach managers to confidently tackle underperformance and workplace conflict
Lead on and support specific workforce projects
The Employee Relations Advisor will ideally have:
Experience within the public sector
CIPD Qualified or equivalent HR experience
Experience in a similar role
Experience of provide ER advice and guidance to manager
The Employee Relations Advisor will need to have excellent communication skills and effectively be able to communicate to stakeholders of all levels. Furthermore, the ideal candidate will have an impeccable eye for detail and accuracy to ensure all workload is carried out effectively and efficiently. They will also need to able to prioritise their workload and be efficient and effective to meet unpredictable deadlines and deal with conflicting demands, whilst working in a high-pressured environment.
Our client is hoping to have the Employee Relations Adviser in the role as soon as possible, therefore if you believe your experience meets the criteria above, please contact Charlotte Broomfield or apply online by Friday 27th October.
Sellick Partnership is proud to be an inclusive and accessible recruitment business and we support applications from candidates of all backgrounds and circumstances. We can adapt our processes to accommodate everybody, so please let us know how we can help improve your recruitment experience. Please note, our advertisements use years' experience, hourly rates, and salary levels purely as a guide based on the specific skills set out in the advert. We are happy to consider applications from all candidates who can demonstrate the skills necessary to fulfil the role. Our Consultants assess based on the experience and skills evidenced on the CV. For information on how your personal details may be used by Sellick Partnership, please review our data processing notice which can be found in the footer on our website.

Expected salary:

Location: Greater London

Job date: Sun, 22 Oct 2023 03:35:13 GMT

Apply for the job now!
Location