Job Description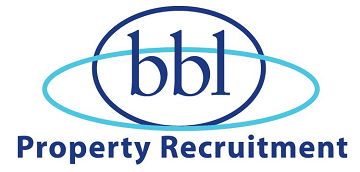 Job title: Head of Property Accounts – West London

Company: BBL Property Recruitment

Job description: FD / Head of Accounts (with directorship/shareholding potential) – W. London – up to £70k+
We're working with a long established, highly reputable firm of Chartered Surveyors who manage a long held, diverse portfolio across Greater London.
As a result of both portfolio and internal team growth, they now seek a Head of Accounts / Finance Director as follows:
Working part home (once settled), part office based on the West London/Middlesex borders
Reporting to/acting directly alongside the Managing Director of the business
Overseeing the ENTIRE accounting function (staff management, property accounts, management accounts, auditor liaison, client reporting etc.)
Providing mentoring and support to the wider accounting team, including but not limited to system guidance as required (QUBE, SAGE etc.)
Ensuring legislative & regulatory compliance, liaising with external auditors and internal directors as required
Streamlining business practices to drive efficiencies and promote growth, advising directors accordingly
Any and all other accounting duties and procedures in keeping with a "Head of / FD" title.
This position comes with directorship/shareholding potential so should really appeal to those looking for a long term, rewarding career path.
Naturally the successful Head of Accounts will come from a similar position or have the experience and exposure to step up in an independent setting. Our client is NOT a corporate agent so the successful Head of Accounts will have involvement in all aspects of the business with ultimate responsibility for how the accounts team is organised and run long term.
Whilst a formal accounting qualification would be desirable, it is NOT essential as our client will consider those qualified by experience.
Salary for the successful Head of Accounts will depend on experience but will likely fall between £55-70k (with some room for negotiation) plus benefits, including a directorship/shareholding over time.
If you're an experienced Senior Property Accountant who would like to fulfil a Head of / FD role within independent practice and meet the above criteria, please apply now for immediate consideration and further info.

Expected salary: £55000 – 70000 per year

Location: West London

Job date: Sun, 29 Oct 2023 22:41:03 GMT

Apply for the job now!
Location