Job Description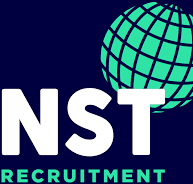 Job title: Infrastructure Architect

Company: NST Recruitment

Job description: Company: IT Transformation Services Provider

Position: Infrastructure Architect

Reporting To: Architecture Services Manager

Location: Berkshire (Onsite)

Security Clearance: Developed Vetting (DV)

Start Date: ASAP
Overview
You have the chance to work for one of the UK's fastest growing and capable Transformation Services Providers that empowers public & private sector organisations to accelerate change. Now, they are looking for an Infrastructure Architect who will provide high-level technical support across sensitive and official projects for a major defence client.
Key Responsibilities:

Take ownership of sensitive and official projects for a major defence client.
Collaborate closely with the Architecture as a Service team and Architecture as a Service Manager.
Ensure compliance with UK security standards in solution design.
Develop and maintain design documentation for solutions at the highest classifications.
Identify and resolve issues related to infrastructure performance, security, and scalability.
Provide guidance and support to the team members on infrastructure-related matters.
Collaborate with stakeholders to understand their requirements and provide suitable infrastructure solutions.
Key Requirements:

DV Cleared
Extensive experience in producing design collateral, for solutions at the highest data classifications.
Experience of solution design to UK Government security compliance standards.
Possess expertise in the following technical areas:
Data Centre infrastructure and private cloud
MS stack, particularly management products
Privileged Access Management
Monitoring and SIEM
Public Key Infrastructure (PKI) and key management
Enterprise orchestration
Multifactor authentication (MFA)
Directory Services
DNS, DHCP, NTP
End User Computing (EUC), operating system design, and Citrix
SQL Server Infrastructure, configuration, SSRS, SSIS
An exceptional team player who excels in collaboration.
Possess strong influencing skills.
A self-driven individual, comfortable with ambiguity and change, highly organized, and focused on achieving results would be an ideal fit for this role.
Expected salary: £100000 per year

Location: United Kingdom

Job date: Fri, 03 Nov 2023 01:55:39 GMT

Apply for the job now!
Location