Job Description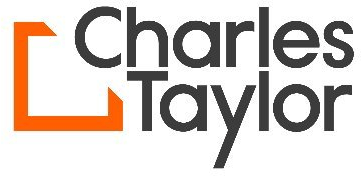 Job title: Invoicing Specialist

Company: Charles Taylor

Job description: The Role
The Invoicing Specialist is responsible for the overall invoicing activities in relation to Marine and Aviation Department and to continuously strive to improve the accuracy and speed of invoicing activity for the department.
Key Responsibilities
Updating the receipt of funds, interest, accrued and payment of Marine and Aviation Client funds
Monthly/quarterly reporting to insurers on funds balances held requesting top ups and settling Marine and Aviation invoices when appropriate authority provided
Ensuring the correct data is held on the system at the front end before invoices are issued.
Organising and forwarding of monthly fee bordereaux's to insurer clients
Keep Treasury informed on cheques issued from Client Funds
To act as an interface between our Loss Adjusters and Credit Control Department in receiving, investigating as required. Reporting/resolving any credit control enquiries
To assist Marine & Aviation Finance Business Partner in the accurate and timely raising and issuance of fee invoices
To carry out sanction checks as and when required.
Reviewing time and disbursements recorded on CMA and Adjuster Hubfor missing time, errors and discrepancies, before preparation of draft invoice, including any observations/recommendations for review
Editing and overview of draft invoice before confirmation of final version
Review, edit adjuster timesheet files for Temp job entry for any errors before importing into central system
Assist Marine and Aviation Finance Business Partner on their Finance Issues when required
Required Skills
Solid experience and working knowledge of in Invoicing/credit controller/billing
Strong IT skills including Microsoft Excel, Outlook, Teams etc.- Essential.
Personable with an ability to build strong relationships with people, both internally and externally.
Have strong written and verbal communication skills with a good telephone manner.
Accuracy, numeracy and attention to detail.
Strong organisational skills, ability to prioritise and work to tight deadlines
Team player with a can-do attitude, but also able to work independently without supervision.
Results orientated individual who takes pride in the performance of the team and delivering high quality outcomes.
Why join Charles Taylor?
We are very proud of the fact that nine out of ten of our people recommend Charles Taylor as a place to work. We pride ourselves on having a positive work environment where our people are empowered to make the best decisions and where learning is valued highly and shared across our business.
We are very committed to ensuring our people are given continuous learning and development. As well as structured induction programmes and job training, we provide study support for relevant professional qualifications and have a Core Learning & Development Curriculum.
Charles Taylor is a fun and inclusive place to work where people are truly valued and encouraged to enjoy a host of social and sporting activities available. Quiz nights, tennis tournaments, football matches and a range of other events take place throughout the year
Equal Opportunity Employer
Here at Charles Taylor we are proud to be an Inclusive Employer. We provide an environment of mutual respect with zero tolerance to discrimination of any kind regardless of age, disability, gender identity, marital/ family status, race, religion, sex or sexual orientation.
Our external partnerships and the dedicated work we do in promoting a transparent and fair recruitment and selection process all contribute to the successful, inclusive and diverse culture and environment which we are proud to be a p

Expected salary:

Location: London

Job date: Wed, 25 Oct 2023 22:29:54 GMT

Apply for the job now!
Location