Job Description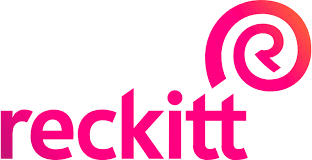 Job title: IT Governance & Controls Test Analyst

Company: Reckitt Benckiser

Job description: We're looking for a Controls Assurance Tester that will work as part of a team of testers and be responsible for Testing of controls and the delivery of the SOX IT general controls assurance framework objectives.
IT Governance & Controls Test Analyst
Slough, Berkshire
Competitive Salary & excellent benefits package
Here's what you'll be involved with:
Working with the other Controls & Assurance team members and Managers, be responsible for delivering the annual controls assurance testing plan within assigned deadlines and to a quality standard. This will include test of design and operational effectiveness of IT General and Application Controls (ITGCs & ITACs) across SAP and non-SAP products and platforms in line with Reckitt's established methodology and annual testing strategy. Some of the of the testing supporting the SAP environment will include 'Cloud' controls.
Also to include:

Keeping the SOX IT Audit Manager and the Senior SOX IT Auditor apprised of the testing status and escalate exceptions/key issues for review.
Perform IT internal control and business process walkthroughs to assist in the evaluation of design effectiveness of general and automated IT controls.
Identify internal control deficiencies, inadequate documentation/evidence, and other irregularities.
Preparing high-quality, well documented work papers to ensure consistency between test objectives, evidence obtained, and test results, in accordance with defined standards.
Be proactive in identifying relevant controls assurance and technical trainings that's necessary for your development and work.
Ensure findings and results are documented in a deficiency log and other reporting deliverables.
Partner with Control Assurance Manager for remediation/resolution on BAU controls assurance findings.
Drive continuous improvement of ITGCs testing and controls through innovation, automation, standardisation, and efficiency opportunities. This would include using tools such as SAP GRC, Celonis and others.
Support with the maintenance and development of the controls section on corporate IT&D communication channels.
Skills & experience we're ideally looking for;

You will have, or be working towards certifications such as CISA, CISM, CISSP, cloud security, or similar.
Experience gained within professional services (Big 4, etc.) and industries with experience of working within internal/external IT controls function mandatory.
Ability to work at an operational level with an eye for detail.
Experience of working in a multi-skilled and diverse IT team including onboarding, coaching, and training where necessary.
You will have a working understanding of SOX and how general (technical) IT controls should work across applications, infrastructure, and utility tools. You will also have a good understanding of how IT access controls should work.
An awareness of automated testing through tools such as SAP GRC, Celonis and Bots. Experience of setting up automated testing will be a bonus.
Can demonstrate hands on experience of controls remediation skills.
Strong problem solving, data and analytic skills including AI to power next-gen ways of working.
Stakeholder management and influencing skills together with effective communication and presentation skills.
You'll succeed because…
…you're a problem solver, critical thinker and natural communicator. You know how to navigate complex global organisations. You can analyse requirements, define specifications and interpret complex data. You're tech-savvy, comfortable working with a variety of technologies, tools and processes to bridge the gap between users and technical teams. You've close attention to detail and keep an eye on the final destination. You're an excellent listener. You collaborate effectively and get the best out of others.
You'll love it because…
…you'll have the freedom to make a difference. You'll put your own ideas into practice. The products you help us get out there will allow people to live healthier lives and have happier homes. And our dynamic, ownership-driven culture will bring the very best out of you, every day.
Equality
At Reckitt, we recognise that in real life, great people don't always 'tick all the boxes'. That's why we hire for potential as well as experience. Even if you don't meet every point on the job description, if this role and our company feels like a good fit for you, we still want to hear from you. Come and join a team whose purpose is to protect, heal and nurture in the relentless pursuit of a cleaner and healthier world.
All qualified applicants to Reckitt will receive consideration for employment without regard to age, disability or medical condition; colour, ethnicity, race, citizenship, and national origin; religion, faith; pregnancy, family status and caring responsibilities; sexual orientation; sex, gender identity, gender expression, and transgender identity; protected veteran status; size or any other basis protected by appropriate law.

Expected salary:

Location: Slough, Berkshire

Job date: Wed, 08 Nov 2023 06:49:49 GMT

Apply for the job now!
Location