Job Description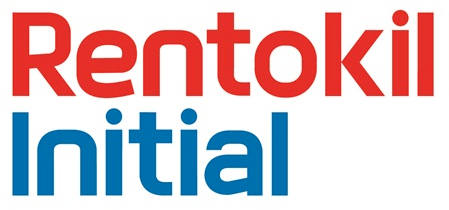 Job title: Key Account Administrator

Company: Rentokil Initial

Job description: Job Description:
Rentokil Initial
Key Account Administrator
Salary: £20,645 + Bonus
Leeds
Shifts: Monday – Friday 08:30-17:00
Rentokil Initial is one of the largest business service companies in the world comprising a number of global brands including Rentokil, Initial and Ambius. In the UK we have 10 businesses covering a range of business services from Pest Control, Washroom Hygiene, Specialist Cleaning, Interior Plants through to Property Preservation & Dental & Clinical Waste management.
We are currently looking for a Key Account Administrator to be based in our Leeds office.
The main purpose of this role is to effectively manage the Key Account Pest Control administration and support functions in line with the companies set policies & procedures. As a Key Account Administrator you will be responsible for ensuring a high standard of service is delivered to every customer, ensuring every customer contact is a positive experience. This requires a clear understanding of the business processes, ensuring customer excellence is central to all activities whilst consistently meeting the required performance standards. As this role involves interaction with colleagues and customers a positive and professional attitude is required at all times.
The role will require close working relationships with Key Account Managers, Area Support Managers, and the local cell teams.
Key responsibilities include:
Sales processing and reporting
Customer and service reporting
Monitor web sites, Customer accounts and trackers
Handle customer complaints via letters, email or over the phone
Handle any termination requests
Give any general support needed
Requirements:
To qualify for this Key Account Administrator role, you must have:

Good numeracy & literacy skills.
Good IT skills, including an understanding of Microsoft packages.
Ability to use internet.
Proven communication skills to both internal and external stakeholders.
Good eye for detail with a high level of accuracy.
Strong commitment to delivering customer excellence.
Strong organisation skills to effectively manage and prioritise workload.
Proven ability to work with diverse groups of people.
Ability to work within a team environment.
Benefits:
In return for a job well done you will receive:
A competitive basic salary £20,645
Bonus
Discounts for high street brands
Job stability
Full time, permanent employment
Career opportunities
Rentokil Initial are an equal opportunities employer and are committed to creating a diverse working environment. To find out how we process your data view our careers privacy policy . .

Expected salary: £20645 per year

Location: Leeds

Job date: Sat, 11 Nov 2023 07:06:53 GMT

Apply for the job now!
Location