Job Description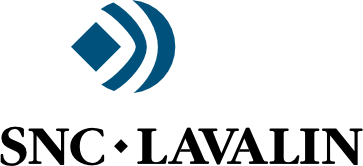 Job title: Landscape Architect

Company: SNC-Lavalin

Job description: Job Description
The AtkinsRéalis Landscape Practice is an award winning leading UK-based design Practice, with global reach, whose reputation is built on a culture of open collaboration, creating, and delivering excellence in all we do. Our diverse, highly skilled, passionate designers are unified with a belief, that good design can positively transform people's lives. Our practice wide team of 80 Landscape Architects work throughout the UK and internationally.
We believe that everyone deserves access to brilliant buildings, places, and spaces, regardless of who they are, where they live, or their circumstances. We are creators, landscape architects, architects, designers, engineers, and specialists who share the same experiences and ambitions as the communities we serve.
Our expertise ranges across all key sectors of the built environment: Green and Blue Infrastructure, Flood Alleviation, Masterplanning, Education, Aviation, Commercial, Defence, Active Travel, Transport, Urban Regeneration, Retrofit and Residential providing integrated nature-based solutions in a multidisciplinary environment.
We have a strong pipeline of work as a national landscape practice across all sectors, we are looking to recruit Landscape Architects across the UK to join our team. Depending on your level of experience, you will have the opportunity to take a leading role on a large variety of challenging design projects across the UK. You will collaborate with national and international multi-disciplinary design teams, using your insight and creativity to generate positive, sustainable, impactful designs. We have a strong practice design manifesto and always drive to deliver the best.
We know that different people have different priorities, which is why we're here to support you. Flexible and remote working is a central part of our culture. So, talk to us about what's ideal for you, from reduced weeks to buying more leave over school holidays. And if you're returning from a career break, ask us how we can help you transition back into work with us.
We are looking for talented and enthusiastic Chartered Landscape Architect to join our expanding Architecture, Masterplanning and Landscape teams in the Epsom studio.
The position requires a Chartered Landscape Architect with minimum of 1 years post chartered experience, with an excellent track record in design and or assessment if possible. The role offers a wide variety of experience and provide an excellent opportunity for career progression.
We are looking for people with design flair and good written capabilities to support project delivery from feasibility through to construction. You will have a proactive can-do attitude and demonstrate an innovative approach, high-quality presentation and communication skills, and confidence in undertaking site surveys and producing technical reports and designs.
We are looking for good interpersonal skills, fluency in English, and an ability to work in a stimulating multi-disciplinary environment as part of an integrated team with an inquisitive approach to their work.
You will need to demonstrate the following capabilities and experience:
Good design skills and capabilities
Taking responsibility for project workload within a team
Working within a multidisciplinary environment
Landscape Design, supporting projects from feasibility through to detail design
Technical knowledge, high-quality presentation and communication skills
Familiarity with working in a quality assurance environment
Understanding of and or demonstrable experience in BIM
Responsibilities:
Design input to a range of projects, including schools, rail, road, flood infrastructure, public realm and urban regeneration.
Preparation of reports from feasibility to tender responses and on site inspections.
Provision of landscape advice to external and internal clients.
An understanding of project management, including the financial management of projects.
Resource allocation in liaison with the landscape senior leadership team.
Mentoring of junior staff.
Requirements:
A relevant landscape degree
Chartered membership of the Landscape Institute.
Relevant minimum 1 years post chartership experience in a Landscape role, ideally in both the public and private sectors.
Experience in the management and delivery of multi-disciplinary projects, particularly in the sectors of schools, transport, flood infrastructure and urban regeneration.
Excellent team working skills working within multi-disciplinary projects.
Experience of Landscape and Visual Impact Assessment to varying methodologies i.e. GLVIA 3, DMRB.
Ability to manage budgets.
Consultancy experience is an advantage, as is a need to demonstrate commercial expertise.
Competent in AutoCAD and Adobe software packages with a passion to explore the use of Revit, Sketch Up and Enscape used as a design tool and for presentational outputs.
Experience and an understanding of BIM.
Communication through hand drawing invaluable.
The successful applicant must be flexible and self-motivated and although will have supervision or support in projects they will be expected to demonstrate the following:
Good communication skills, with ability to draft reports to a high standard.
Ability to work under pressure, and have proven success in meeting tight deadlines.
Confident team worker, but able to work with limited supervision.
Commercial awareness and business development skills.
The opportunity to work both locally and within our national business to win and deliver work and with these opportunities there will be a requirement for flexibility in respect of travel and location based on project demands.
Applicants must hold a full valid driving licence and live within a reasonable travelling distance to one of our offices. Site visits across the region will be required.
In return, we offer the opportunity to develop, learn and work with a diverse team of specialists across different region on award-winning high-profile projects with a competitive salary and benefits package. There are training opportunities, and career development support that includes technical, project and business management skills with one of the UK's leading design consultancies.
Your rewards and benefits will include:
25-day annual leave allowance plus Bank Holidays with flexibility to buy/sell annual leave.
Annual LI membership professional fees paid for.
2 paid days a year to be used for volunteer activities.
Cheaper gym memberships and many other money saving opportunities.
Cycle to Work Scheme (entitling you to a tax-free bike).
Discounted rates on gadget insurance and other services.
Option to purchase additional benefits such as dental, holiday insurance at reduced rates.
Season ticket loans for annual travel expenses.
Employee Assistance Programme.
What we offer?
AtkinsRéalis recognise that there are many well qualified people who are looking to further their career, but who cannot commit to full time employment. We support flexible working arrangements and are interested to discuss how we can accommodate individual requirements. As part of this commitment, we understand the need for a diverse and flexible workforce, where a work-life balance is important. So, by default AtkinsRéalis offers flexible working, where there is no fixed 9 'till 5, no need for a 5-day week, no requirement for a full-time contract, and no requirement to spend all your working time in the office.
Rewards and Benefits:
We offer a competitive salary that is regularly tested against other consultants with a default 25-days leave each year plus bank holidays and options to buy some or sell of that leave. Salary and benefits will be commensurate with experience and qualifications.
New name, new era. We are AtkinsRéalis. It will take some time for all our information to update – you can still refer to our fantastic benefits via the link below:
.
Training:
AtkinsRéalis is committed to developing its people both personally and professionally. Our colleagues have the advantage of access to a high ranging training portfolio and development activities designed to help make the best of individual's abilities and talents. We also actively support staff in achieving corporate membership of relevant institutions.
Additional Information:
This role may require security clearance and offers of employment will be dependent on obtaining the relevant level of clearance. If this is necessary, it will be discussed with you at interview. The vetting process is delivered by United Kingdom Security Vetting (UKSV) and may require candidates to provide proof of residency in the UK of 5 years or longer. If applying to this role please do not make reference to (in conversation) or include in your application or CV, details of any current or previously held security clearance.
We are committed to promoting a diverse and inclusive community – a place where we can all be ourselves, thrive and develop. To help embed inclusion for all, from day one, we offer a range of family friendly, inclusive employment policies, flexible working arrangements and employee networks to support staff from different backgrounds. As an Equal Opportunities Employer, we value applications from all backgrounds, cultures and ability.
#LI-INFRASTRUCTURE | #LI-UK
Worker Type Employee
Job Type Regular
At AtkinsRéalis, we seek to hire individuals with diverse characteristics, backgrounds and perspectives. We strongly believe that world-class talent makes no distinctions based on gender, ethnic or national origin, sexual identity and orientation, age, religion or disability, but enriches itself through these differences.

Expected salary:

Location: London

Job date: Thu, 02 Nov 2023 23:12:15 GMT

Apply for the job now!
Location