Job Description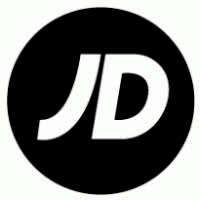 Job title: Management Opportunities

Company: JD Sports

Job description: Established in 1981 with a single store in the Northwest of England, the JD Group is a leading omni-channel retailer of Sports Fashion, Street & Premium Fashion, Outdoors and Gyms with over 60,000 colleagues and over 3,400 stores across several retail fascias in over 30 markets around the world.
JD Sports Fashion Plc was listed on the London Stock Exchange in 1996 and has been a FTSE100 publicly quoted company since 2019 and continues to grow in the UK and internationally.
We want to be the leading global omni-channel retailer in the sports, fashion, and outdoor industry. To be a part of this successful company and help us to achieve this you will have the desire to ingrain our strategic goals of being a people-led, innovative and customer-focused organisation which provides operational excellence whilst identifying new areas of growth as part of our day to day objectives.
Culture
We inspire our people to reach higher levels of performance. To achieve these standards, we only recruit the best! All employees are highly skilled, self-motivated and in constant pursuit of perfection. Opportunities to progress arise quickly for those people with the right qualities and ambition.
We encourage our people to constantly seek ways to improve our business. This means challenging the way we merchandise, sell and manage the business, being creative and forward thinking in suggesting alternative solutions. Problems are solved and opportunities seized by people from all levels of the organisation, working together.
Looking For
The Ideal Candidate will be:
In possession of strong leadership and communication skills, with the ability to both inspire and motivate their team.
Encouraged to use their own initiative, creativity, and flair in their merchandising as well as being accountable for the profitability of the branch.
Be passionate about providing excellent levels of customer service.
Have in-depth knowledge of the industry as a whole.
Experienced in the field of retail management.
We know our employees work tirelessly to make JD Sports the success it is today and in turn, we offer them some amazing benefits:
Incremental Holiday Allowance
Discretionary Bonus Scheme
Staff Discount On JD Group and other brands within the organisation
Pension Scheme
Personal development opportunities to learn and develop at work.
Due to the high volumes of applications our opportunities attract, it takes time to review them all. If you don't hear back within two weeks of you applying, please consider your application to have been unsuccessful on this occasion
Applications that meet the skills criteria will be contacted for a 1st stage meeting with the talent team. Shortlisted candidates will then be invited to interview with the hiring manager.
Thank you again for your time.

Expected salary:

Location: Cambridge

Job date: Sat, 11 Nov 2023 06:45:07 GMT

Apply for the job now!
Location