Job Description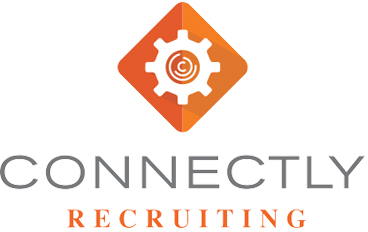 Job title: Mechanical Design Engineer – vehicles / off the road

Company: Connectly Recruiting

Job description: Major and established international company has a newly created opportunity due to expansion for a Mechanical Design Engineer at their large location in the southern suburbs of the Atlanta, GA metropolitan area. This position offers variety and major company benefits to include bonus potential, profit sharing and discounts on company products. National relocation assistance is available with this position.
Position Summary:
Design, plan, and supervise
Develop and implement improved ways to extract, process, and use raw materials
Develop new materials that both improve the performance of products and take advantage of advances in technology
Analyze the impact of the products they develop or the systems they design on the environment and on people using them
Determine the causes of breakdowns
Test manufactured products to maintain quality
Estimate the time and cost to complete projects
Responsibilities:
Job Responsibilities:
Repairing and maintaining of precision instruments and or processes that requires a high level of skill and attention to detail
Generally specialize or devoted to a specific craft or occupation
Create 3D models and fully detailed 2D drawings in support of assigned vehicle subassemblies and installations
Prepare engineering release documentation that defines part number, effectivity and usage
Participate as working-level member of individual vehicle cross functional team to ensure a quality product is developed on schedule within prescribed cost
Qualifications:
Education / Experience:
3-5 Years experience with a BS Mechanical Engineering, BS Product Design, or 8-10 years equivalent experience.
Preferred Skills:
Ability to visualize and plan multiple technical assignments 1-6 months out into future
Ability to conceive countermeasure plans for technical challenges
Minimum 2 years of experience preferred (will consider college hire)
Otherwise relatable internship experience and a passion for ATV'S / SxS / off-roading will be considered .
Physical Requirements:
Additional Requirements:
Ability to CAD model and hand sketch routine ideas in 3D space
Apply to this Job
Upload Resume*
First Name *
Last Name *
Email Address *
Phone Number
SUBMIT
SearchClear
Connecting people to great opportunities is what we do!!
Connectly Recruiting works with clients, as a strategic partner to help identify high performing and talented professionals, resulting in maximized success of their business. Through this partnership, we provide our candidates with great opportunities.

Expected salary: $80000 – 95000 per year

Location: Auburn, AL

Job date: Mon, 13 Nov 2023 01:11:27 GMT

Apply for the job now!
Location