Job Description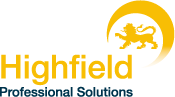 Job title: Mobile Authorised Person – Carver

Company: Highfield Professional Solutions

Job description: Our client has recently been awarded a 7-year contract for the maintenance and improvement of the Defence Built Estate, to include more than 20,000 assets.
The role

The Authorised Person (AP) is part of a team of Area AP's which support the establishments within the area the delivery of HFM activities to ensure compliance. However, the AP reports to the Area Manager, appointed by the Authorising Engineer (part of the assurance team).

Duties:
To produce Permits to Work,
To produce and issue Standing Instructions,
To assess candidates and issue Skilled Persons Appointments.
To prepare for audits and support the auditor during this audit.
To take ownership and lead the remediation/closure of Corrective Action Reports (CARs),
Regularly review the Skilled Persons register and keep up to date,
Provide technical support as required.
Could this be for you?

You will ideally hold an HNC or higher in a suitable Electrical or Mechanical subject, and have experience in practicing Authorised Person activities, Knowledge of working with planned maintenance, response maintenance and project management of small projects, as well as a solid trade qualification may suffice.
Training:

The role is for a multi-disciplinary AP. Through a reasonable (and agreed) period of time, via formal training, peer support and site familiarity; the AP will take on disciplines as detailed below. Depending on the candidate's background, the strongest will usually be attained first;
Electrical (HV, LV, Hazardous Areas, Aeronautical Ground Lighting)
Petroleum
Mechanical (Pressure Systems)
Confined Spaces
Working at Height (Masts, Towers and Restricted High Places)
Why apply?
Up to £44000
Car / allowance and fuel card
Government-funded defence contract awarded this year for a min 7 years
Varied projects
Additional training and development
25 days holiday (+ bank holidays)
Generous pension contribution
Healthcare cover
Life assurance
Share Job
Your Consultant
Harrison Argyle
Regional Lead EMEA – Projects
Ryan Atkins
Full name
Email address
Message
Upload CV
Upload your CV/resume or any other relevant file. Max. file size: 10 MB.
Looking to grow your team?
Highfield are a Certified Carbon Neutral Business
About
Sectors
Contact
Highfield Professional Solutions Unit 1 and Unit 2 Mill Court The Sawmills Durley S032 2EJ

Expected salary: £40000 per year

Location: Cambridgeshire

Job date: Fri, 03 Nov 2023 04:42:28 GMT

Apply for the job now!
Location