Job Description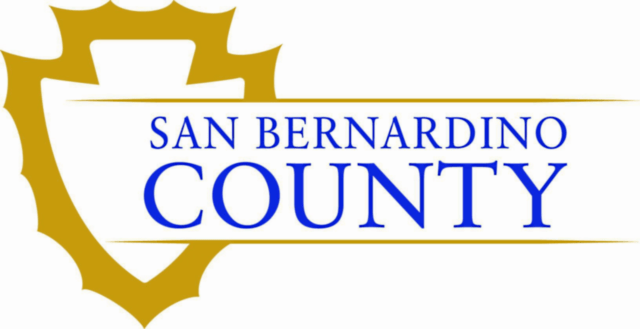 Job title: Parent Partner/Resource Family Specialist

Company: San Bernardino County

Job description: The Job
Children and Family Services (CFS) is recruiting for Parent Partners/Resource Family Specialists* who provide peer counseling and linkages to services to assist in improving outcomes for children and families served by the department. Duties include developing an assistance and support system for current and prospective families to aid them in navigating the system; conducting, attending, participating and providing feedback on trainings, orientations, and meetings; and developing and providing outreach information to increase community awareness and education regarding new initiatives and Departmental Programs by interacting with residents, service providers and faith-based organizations.
*Official Title: Peer and Family Assistant II. For more detailed information, refer to the job description.
CONDITIONS OF EMPLOYMENT
Travel: Travel throughout the County is required. Employees will be required to make provisions for transportation. A valid California Class C driver license and proof of automobile liability insurance must be provided and maintained for the individual providing transportation.
Foster parents, relative caregivers, or non-related extended family caregivers may not have a San Bernardino County dependent in their care while employed as a Parent Partner.
Minimum Requirements
Applicants must meet one (1) of the following requirements:
Option 1: One (1) year of experience as a Parent Partner.
Option 2: A parent with a closed child welfare case for at least two (2) years who has successfully completed the reunification process through a child welfare agency.
Option 3: One (1) year of experience as a foster parent, relative caregiver, or non-related family caregiver for a foster youth.
Desired Qualifications
Prior involvement with the dependency system is highly desired.
Applicants fluent in American Sign Language, Arabic, Korean, Mandarin, Spanish and/or Vietnamese are strongly encouraged to apply. Additional compensation is associated with positions requiring the use of bilingual skills. Testing of bilingual skills may be required to receive additional compensation.
Selection Process
There will be a competitive evaluation of qualifications based on a review of the Application and Supplemental Questionnaire; therefore it is to your advantage to provide as much relevant and detailed work experience as possible. Completing your application with statements such as "see/refer to resume" or "see attached" rather than completing your work history may affect your eligibility or competitive evaluation score.
Applications will be accepted continuously and reviewed periodically. Interested applicants are encouraged to apply as soon as possible as this recruitment may close at any time. Resumes will not be accepted in lieu of the application and/or supplemental questionnaires.
To ensure timely and successful submission of your online application, please allow ample time to complete and submit your application before the posted filing deadline. Applicants will be automatically logged-out if they have not submitted the application and all required materials prior to the posted deadline. Once your application has been successfully submitted you will receive an onscreen confirmation and an email. We recommend that you save and/or print these for your records. Please note, if you do not receive an onscreen confirmation and an email acknowledging our receipt of your application we have not received your application.
If you require technical assistance, please click to review the Government Jobs , or contact their Toll-Free Applicant Support line at (855) 524-5627. Please note that Human Resources is not responsible for any issues or delays caused by the internet connection, computer or browser used to submit the application.
EEO/ADA: San Bernardino County is an and Americans with Disabilities Act (ADA) compliant employer, committed to providing equal employment opportunity to all employees and applicants.
ADA Accommodation: If you have a disability and require accommodations in the testing process, submit the within one week of a recruitment filing deadline.
Veterans' Preference: Eligible veterans and their spouse or widow(er) who are not current County employees may be awarded additional Veterans' Preference points. Click for information and instructions to request Veteran's Preference points.
Administrative Services Unit

The County of San Bernardino offers a range of benefit programs for employees and their eligible dependents. These include health, dental, vision, and life insurance, as well as a variety of voluntary benefits. Programs and benefit amounts vary and are based on bargaining unit, family size, hire date, plan selection, and number of hours worked.
For a summary of benefits, please click .
Refer to the appropriate MOU, contact the County's Employee Benefits and Services Division at (909) 387-5787 or visit the Benefits website for more detailed information at .

Expected salary: $35006.4 – 46904 per year

Location: San Bernardino County, CA

Job date: Mon, 12 Jun 2023 03:44:55 GMT

Apply for the job now!
Location