Job Description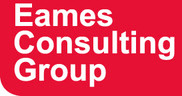 Job title: Pensions Actuary

Company: Eames Consulting

Job description: Excellent opportunity for a Qualified Actuarial Consultant to join this firm in a Client-Facing role in the Actuarial and wider Benefit Consulting space in relation to client's Employee Benefit Schemes.
This role will focus primarily on UK DB Schemes with Trustees and Sponsoring Employers, providing a high level of service for Clients, acting as a mentor to those more junior on the team, and undertaking project work or acting as champion for new service initiatives.
Ideally, you will be a Fellow of the Institute and Faculty of Actuaries, with relevant DB Pensions experience.
Apply today or reach out for further detail on this opportunity: ruby.kingdom@eamesconsulting.com
Eames Consulting is acting as an Employment Agency in relation to this vacancy.

Expected salary: £85000 per year

Location: Birmingham

Job date: Tue, 24 Oct 2023 23:07:11 GMT

Apply for the job now!
Location