Job Description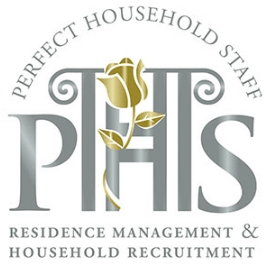 Job title: PHS Job 2396, Russian speaking nanny Job, Live OUT nanny in South Kensington, London, Salary 20 GBP / Hour

Company: Perfect Household Staff

Job description: Job Description:
LIVE OUT RUSSIAN SPEAKING NANNY JOB
FULL TIME NANNY JOBS | KENSINGTON | LONDON
SALARY: 20 GBP / Hour (around 47,500 GBP / Year Gross)
PHS Job 2396
A lovely family are looking for a live out Russian Speaking nanny for a newborn who is expected to arrive in October 2023. The family are based in South Kensington. Gloucester Road and South Kensington stations are a 10 minute walk from the family home.
The maternity nanny duties would include establishing the babies' sleeping routine, assisting with feeding, changing nappies and general caring for the baby's wellbeing. You will be responsible for all maternity nurse duties. When the baby is sleeping, you could also be asked to occasionally help with some errands such as baby's laundry and taking care of toys.
We are currently seeking an individual fluent in Russian, as both parents communicate primarily in Russian, their native language. It is their desire for the children to be raised learning Russian and fully embracing the associated culture.
This household is fully staffed. Additionally, two other nannies are responsible for looking after two older children aged 1, 4 and 7 – both girls. The family also employ a housekeeper.
When the mother is alone with the baby and one of the nannies has a day off, they might ask the maternity nanny to babysit one of the older children. The parents have a policy of never leaving a single nanny alone with more than one child; there will always be co-nannies working together for the family.
The ideal Maternity Nanny for this role should possess extensive experience and flexibility. Being tactful, composed, organised, socially adept, enthusiastic, kind, affable, well-structured, and self-sufficient are also important qualities. If you can shoulder responsibility, foster engagement, and assist the mother in keeping track of the baby's growth and development, then this position is perfectly suited for you!
Type: Permanent, Live OUT, Full Time
Children: Newborn
Working days: 2/2 or 3/3 days
Working hours: 8am – 9pm
Language: Russian
Location: South Kensington, London
Salary: 20 GBP / Hour (around 47,500 GBP / Year Gross)
Starting date: mid October 2023
Maternity nanny job in Kensington duties may include:

Morning Routine (eg. waking up, washing, getting dressed)
Daily routine (eg. setting a feeding routine, bathing, changing, settling, etc)
Tidying of child's areas (eg. putting away toys, washing and ironing the babies clothes, etc)
Development activities (eg. arranging play activities, looking after the physical needs, setting up a development games etc)
Establishing sleeping routine
Helping with older children occasionally
Reporting to parents on any developments
Russian speaking nanny job in Kensington minimal requirements:

Minimum of 3 years similar work experience in a private household with checkable references
If you are personally interested in this maternity nanny Job in London or are aware of another potential candidate who may be interested in such a vacancy, please apply via the website or email
We are always exited to register new applicants and are happy to answer any questions our candidates have on the vacancies!
If you have any question, don't hesitate to call+44 (0) 203 3766 088 (ext. 109)
We are a boutique nanny agency in the UK. If you are looking to be employed as a Maternity Nanny, you have come to the right place. You will be able to see other maternity nurse jobs in our blog – positions.

Expected salary: £47500 per year

Location: South Kensington, South West London

Job date: Wed, 23 Aug 2023 07:34:53 GMT

Apply for the job now!
Location