Job Description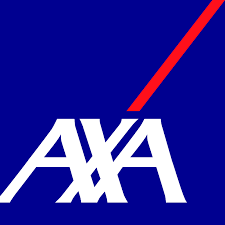 Job title: Platform Architect (Workplace)

Company: AXA

Job description: It's an exciting time to join the Technology Architecture team here at AXA, with significant investment planned in all UK&I businesses to transform and deliver new digital services to our customers and streamline and automate our business processes.
Reporting into the Head of Technology Architecture, you'll be responsible for defining the workplace roadmap ensuring that AXA integrates workplace into the adoption and use of all new technologies and information systems. This role will support the technology architecture and functions to advance workplace whilst simplifying the workplace technologies used.
At AXA we work smart, empowering our people to balance their time between home and the office in a way that works best for them, their team and our customers. You'll work at least 40% of your week away from home, either at one of our office locations, visiting clients or attending industry events.
What you'll be doing:
Providing vision and direction for our roadmap for workplace architecture
Driving simplification of the workplace technology estate
Assessing new and existing strategic AXA UK and Ireland products and systems to identify short falls and improvements in our workplace and creating improvement plans where required
Overseeing alignment of technologies to the prescribed target workplace architecture
Developing standards and patterns for common workplace problems across AXA UK and Ireland
Monitoring the changing workplace technology landscape to ensure our workplace remains up-to-date and effective
Identifying and evaluating workplace tools, vendors and partners including early identification of emerging tools and vendors to meet our future needs
Qualifications
Experience as a digital workplace architect with proven thought leadership in technical implementations
Experience with Microsoft Azure
Understanding of the key technologies relevant to digital workplace solutions including AD/LDAP, Azure AD, SSO, VDI, Web Services
Ability to present business cases, strategies and solutions
Experience designing architecture for enterprise endpoint / mobility management solutions e.g., MS SCCM, MS Intune, Citrix XenMobile
Ability to define technical solutions aligned with client's business problems at an architectural and design level of detail
Practical experience in common automation and orchestration technologies in a digital workplace ecosystem
As a precondition of employment for this role, you must be eligible and authorised to work in the United Kingdom.

Expected salary:

Location: Bristol

Job date: Wed, 01 Nov 2023 23:30:59 GMT

Apply for the job now!
Location