Job Description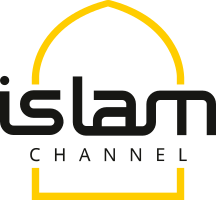 Job title: Producer (Current Affairs)

Company: Islam Channel

Job description: Description
Role summary:
We are looking for a talented and experienced Producer who is passionate about creating and sharing, interesting and inspirational high-quality content for a Muslim audience in the UK and around the world for the following genres:
Religious (must have a strong knowledge of Islam)
Lifestyle
Factual and Documentaries
News and Current Affairs
You will be responsible for producing television content from concept to completion. You would join a creatively minded production team, responsible for creating high quality content across all of the channel's platforms. You will be involved in generating and researching ideas for programmes and taking editorial responsibility for their planning and effective production. As a Producer, you will be able to work autonomously as well as organise, lead and inspire the crew and help mentor more junior producers. If you are results driven and thrive in a fast-paced environment, then this is the role for you.
‍Role responsibilities:
With the team, develop and produce high quality and creative original content, programmes, series and podcasts across platforms from concept to completion
Ensure projects adhere to the overall vision of the company in line with the budget, available resources and agreed timeframe
Plan and execute the development phase which may include carrying out research, creating and pitching treatment, writing script, arranging suitable guests / presenters / panellists for the show, corresponding via email or telephone or social media as required
Manage pre-production preparations – lead kick off meetings with key stakeholders as well as brief team and crew before shoot
Manage the team in your department (if applicable) and offer training i.e. volunteers, work experience students, graduate interns, researchers, presenters etc.
Organise shoots and liaise with Studio Manager as and when required to book shoots and plan sets, filming, lighting and set-up accordingly
Collaborate with your line manager regularly to understand our objectives and contribute to programming strategy
Apply Ofcom guidelines and adhere to editorial policy throughout
Oversee shoots whether on location or in the studio
Troubleshoot problems that may arise during the entire phase of the project
Ensure set and location is appropriate, fit for filming and presentable
Ensure audio, lighting and visuals are of high quality when filming
Manage your direct reports and check accuracy of all invoices, purchase order forms, expense claim forms before approving (if applicable)
Ensure all health and safety guidelines are followed on all shoots/locations, including Covid-19 regulations
Conduct risk assessments for all productions or when appropriate
Ensure accurate completion of booking forms and attain relevant in-house and third-party approvals and clearances before arranging shoots
About you:
Ideally minimum 3+ years of relevant experience in broadcast television and proven track record of creating original high-quality programmes
An understanding of Islam and of Islam Channel values
An advanced understanding of Islam and a passion for sharing religious content in an inspiring and engaging way (for religious programming Producer)
A passion for sharing religious content in an inspiring and engaging way
Experience of working on complex productions, for example those involving varied stakeholders, staff and freelance staff
Excellent verbal and written communication skills
Excellent project planning skills
An understanding of creating and working within project budgets
Ability to work within a team
Ability to travel within the UK and abroad
Advantageous experience:
Ability to edit and film
Studio MCR operations: vision mix, sound
Desirable:
Proficiency with Adobe Creative Suite, especially with Premiere Pro and After Effects
Ability to film using DSLR cameras
Ability to present on camera for relevant programmes
Next steps:
This role is based in Ilford, only candidates that can commute to this location will be considered.
To apply click the application button.

Expected salary:

Location: Ilford, Greater London

Job date: Thu, 19 Oct 2023 22:56:28 GMT

Apply for the job now!
Location