Job Description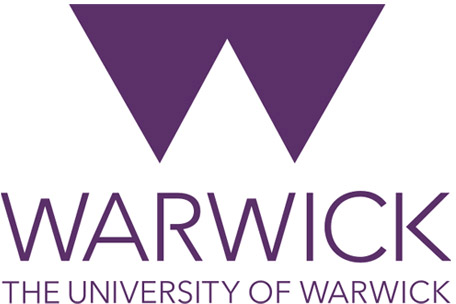 Job title: Prospect Research & Data Assistant

Company: University of Warwick

Job description: About the Role 1
The University of Warwick is one of the most successful young universities in the UK. With a proactive and forward-thinking culture, and a reputation for combining innovation with the relentless pursuit of excellence, we are firmly established within the top 10 of all UK university rankings, and currently 62nd in the world.
Our alumni and donor community creates lasting value in society through supporting students, research and facilities at Warwick, helping us to break down barriers to education and advance research that addresses our planet's biggest challenges. Building on our successes to date, our Development & Alumni Engagement team (DAE) is preparing for a new major philanthropic campaign which will significantly scale the ambition for the University's fundraising and engagement activity. To achieve this, investment has been secured across all areas of the DAE team.
To help meet this challenge we are recruiting for a Prospect Research & Data Assistant to join our experienced Prospect Research team as it delivers a comprehensive strategy to identify a pipeline of prospective donors and build and manage fundraising prospect portfolios. The Prospect Research & Data Assistant will contribute to the productivity and efficiency of the Prospect Research team through data maintenance and admin support.
We will consider applications for employment on a part-time or other flexible working basis, even where a position is advertised as full-time, unless there are operational or other objective reasons why it is not possible to do so.
About You 1
The postholder will have a primary role in data entry, error management and prospect data manipulation on the DAE CRM; monitor prospect and donor alerts; prepare short prospect briefings and provide support with additional research and admin tasks as required.
Training will be provided, but to succeed you will exhibit strong IT skills and be highly organised with an excellent degree of accuracy and attention to detail. You will be a proactive, collaborative and positive team player. CRM experience and an awareness of how prospect research supports and drives fundraising would be advantageous.
For further information regarding the skills required for this role please see the personal specification section of the attached job description.
About the Department 1
This is an exciting time to be joining the team at the University of Warwick. We are proud of our diverse community and are committed to ensuring equality of opportunity for all, fostered in an environment of mutual respect and dignity. We know that attracting an exceptional team is fundamental to achieving our aims, and we strongly encourage individuals from all backgrounds to apply for this role.
The post is based at the University of Warwick campus and flexible and hybrid working is available.
For more information about philanthropy and alumni engagement at Warwick, please visit
About the University 1
Born in the 60s with a mindset of boldness, imagination and collaboration, the University of Warwick is a world-leading research-intensive university with the highest academic and research standards. We're one of the world's top universities, ranked 67th in the world and 10th in the UK*, with 92% of our research assessed to be 'world leading or internationally excellent'**.
You'll be joining a diverse, innovative and globally connected community committed to igniting real world progress. Here at Warwick, we offer you opportunities to follow your ambitions as long as you bring the energy and determination to succeed.
*QS World University Rankings 2024
** Research Excellence Framework 2021
To find out more about us visit our
How to Apply 1
For informal enquiries, please contact Lara Andersson, Prospect Research Manager (lara.andersson@warwick.ac.uk). To apply please complete your essential personal details and attach a CV and cover letter by the closing date of 30th November 2023. Please ensure your CV includes your most recent employment experience along with any additional relevant experience and education history. Your cover letter should detail how you meet the essential and desirable criteria for this post.
The interviews will be held on 12 December 2023.
What we Offer 1
We will provide you with a great range of benefits, which include an attractive pension scheme, 26 days holiday plus Christmas closure, excellent learning and development opportunities, and savings on a wide range of products and services. We offer a generous maternity/paternity/adoption/parental leave policy, and onsite childcare facilities.
We recognise the importance of a healthy work/life balance and offer you access to flexible working, for more information click .
We are proud to say that we are a .
Our Commitment to Inclusion 1
Warwick is committed to building an organisation of mutual respect and dignity, promoting a welcoming, diverse, and inclusive working and learning environment. We recognise that everyone is different in a variety of visible and non-visible ways, and that those differences are to be recognised, respected, and valued. Where possible, we go beyond legislation to provide a place where everyone can thrive, supporting all staff to achieve their full potential. We aspire to remove economic, social, and cultural barriers that may otherwise prevent people from succeeding.
We therefore welcome and encourage applications from all communities regardless of culture, background, age, disability, sex/gender, gender identity or expression, ethnicity, religion/belief, or sexual or romantic orientation. To find out more about our social inclusion work at Warwick visit our webpages .
The University currently holds a , and a . The University of Warwick is also one of the six founder institutions of the .
Disclosure & Barring Service (DBS)
The University of Warwick complies with the DBS Code of Practice and undertakes not to discriminate unfairly against anyone who makes a Disclosure relating to a conviction or other information revealed. More information is available on the University's Vacancy pages and applicants may request a copy of the DBS Code of Practice.
Job Description 1

Expected salary: £23144 – 25138 per year

Location: Coventry

Job date: Sun, 12 Nov 2023 06:37:58 GMT

Apply for the job now!
Location