Job Description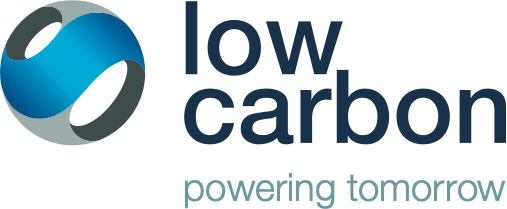 Job title: Quantitative Researcher I

Company: Low Carbon

Job description: About Low Carbon
Low Carbon creates renewable energy to fight climate change. We're building a net-zero energy company that will power tomorrow and protect the planet for future generations.
Low Carbon was established in 2011 with one goal in mind: to make the biggest contribution possible in the fight against climate change. The aim is to play a key role in the historic effort to move the world to 100% renewable energy.
We are a long-standing certified B-Corporation, and recognised as gold standard for environmental impact. Low Carbon's climate ambitions are to become one of the world's first major net-zero energy companies and to have created 20GW of new renewable energy capacity by 2030.
Low Carbon has formed a strategic partnership with the Massachusetts Mutual Life Insurance Company (MassMutual) to build a leading global renewable energy Independent Power Producer. Low Carbon is committed to the development, investment and operation of renewable energy at scale. Low Carbon invests into both renewable energy developers and projects across a range of renewable energy technologies including solar PV, wind, energy storage, waste-to-energy and energy efficiency.
With a significant international renewable energy pipeline in development, Low Carbon is well-positioned to capitalise on opportunities as the need for renewable energy and energy security increases.
We are extremely proud of the highly professional and talented team at Low Carbon. We have built a positive learning culture that incorporates respect, trust, collaboration, and a shared passion to combat climate change. It is an open, friendly and supportive environment, and we are proud to say we work here. As we grow, we are committed to increasing diversity in the team, and continuing to foster an inclusive environment where we can learn from each other.
Low Carbon is on a mission. Together, we will power tomorrow.
Role Description
The Quantitative Researcher I will be part of the Information Technology department, reporting to the Head of Engineering, Innovation and Quantitative Research.
The Quantitative Researcher I will join our Early Careers development pathway at Low Carbon, focusing on developing a hybrid skillset on the interface of Data Science and domain knowledge of one of Low Carbon's primary business segments (e.g. Finance, Investment/Development, Asset/Fund Management, Power Sales). The person in this role will ideate, innovate and develop novel solutions to business challenges, as well as working alongside external partners and colleagues to build scalable software solutions that deliver value and shape Low Carbon's future.
Key Responsibilities
Lead early-stage quantitative research, to develop proof of concepts for products that deliver industry leading insights. Understanding key value drivers and keeping stakeholders up to date on progress and insights
Working with Quantitative Developers and Domain Specialists to enable them to turn the proof of concepts into production-ready apps
Carry out extensive market research to find solutions to challenging and often complex business problem statements, using descriptive and inferential statistics
Collaborate with domain modelling experts to design and implement algorithms and quantitative models, and carry out benchmarking and testing
Technical Growth – it is expected that within this role the successful candidate will develop a hybrid skillset at the boundary of data science and the Renewables domain, specifically – one of Low Carbon's primary business segments (e.g. Finance, Investment/Development, Asset/Fund Management, Power Sales)
Communicating insights from academic papers and technical presentations, to product demos and high-level business focused pitches
Providing data science, engineering and analytics capability, working on business-critical projects that are at the core of Low Carbon's growth and success
Skills & Experience
Educated to degree level (or equivalent) in Computer Science, Data Science, Engineering or a related technical discipline
Prior domain knowledge (or exposure to) Renewables and more specifically, one of Low Carbon's primary business segments (e.g. Finance, Investment/Development, Asset/Fund Management, Power Sales) is desirable
Solid fundamental understanding of Statistics and the theoretical foundations behind common machine learning algorithms and approaches – their strengths, weaknesses, and limitations
Demonstrable practical experience of programming in Python and/or R – capable of logically structuring and documenting code to enable Quant Developers to rapidly scale prototype solutions
Knowledge of Software Engineering best practices e.g. version control
Capable of working with a wide variety of structured and unstructured data sources – tabular data, text, image, video etc.
Excellent problem-solving ability
Experience of working with relational databases (e.g. SQL) would be beneficial
Experience of processing Big Data with technologies such as Databricks/Apache Spark would be beneficial
Experience with Cloud Development Environments such as Azure would be beneficial
Experience with Agile Software Development frameworks such as Scrum would be beneficial
Ability to communicate results and present findings to a variety of stakeholders
Person Specification
Technical – strong motivation to deepen domain understanding of Renewables and in particular, one of Low Carbon's primary business segments (e.g. Finance, Investment, Asset/Fund Management, Power Sales), to function more effectively at the cutting edge of Quant Research – at the interface of Data Science and the business domain
Technical – strong motivation to deepen understanding of Data Science and keep up to date with state of the art AI approaches
A friendly, approachable and professional manner
Ability to build trusted relationships with colleagues team mates and business stakeholders at all levels
Reliable, adaptable and able to act on their own initiative
Highly organised, great attention to detail and a pragmatic focus on getting things done
Be an enthusiastic and committed team player who will work well with the Team's key customers and stakeholders
Our Compensation & Benefits
26 days holiday plus your birthday off (with option to buy a further 5 days)
Discretionary Bonus
Annual Bupa Health Check
Private Healthcare for you and your family (medical history disregarded)
Contributory Pension
EV Car scheme
Cycle scheme
Season Ticket Loan
Sodexo for commercial discounts and perks
3 additional days for volunteering to support causes of your choice
£50 credit per month towards short notice childcare, eldercare and pet care via 'Bubble'
Expected salary:

Location: London

Job date: Mon, 02 Oct 2023 22:39:07 GMT

Apply for the job now!
Location