Job Description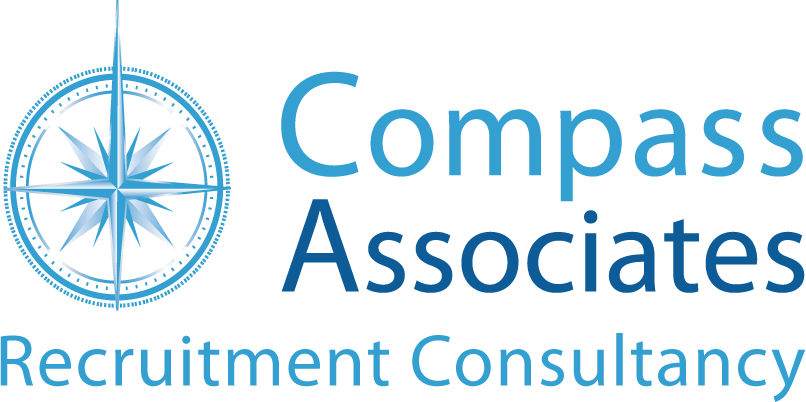 Job title: Senior Clinical Trainer – Complex Neurological Service

Company: Compass Associates

Job description: To get the most out of this website, as well as many others, upgrade to a modern browser:
, , or .
Part of CRS
CRS is the holding company comprising all Compass brands dedicated to the privately owned and investor backed health, care, specialist education and Life Sciences markets.
Executive search services for the privately owned, and investor backed health, care, specialist education and Life Sciences markets.
Back office and corporate head office recruitment solutions for the independent and private equity backed health, care, and specialist education markets.
Global Life Sciences recruitment and advisory services for the pharmaceutical, biotech, medtech and vendor industries.
Vacancies
Clinical – NMC
Senior Clinical Trainer – Complex Neurological Service
Posted on 2nd November 2023
Sutton
£50,000 per annum
Senior Clinical Trainer | Neurological & Respiratory Conditions

Tracheostomy, Ventilator and ABI patients

Clinical Training & Inductions across 3 sites across the South Lonon

Salary £50,000 + Industry leading benefit package

Banstead Basted *Travel across South London
Are you a RGN nurse with experience in providing clinical training?

Are you passionate about evaluating clinical expertise and fostering a culture of exceptional care?

Do you thrive on leading and coordinating training initiatives to empower clinical staff and improve patient outcomes?
If so, then I believe this position could be a perfect position for you.
Overview
Compass Associates is delighted to partner with a rapidly growing private healthcare provider specialising in Complex Care rehabilitation of Adults across the South London. Made up of 3 dedicated Neurorehabilitation Centres for Adults aged 18 + suffering with complex neurological conditions including Acquired Brain Injury, Spinal Cord Damage as well as long-term nursing needs, including those requiring ventilator support and tracheotomy care. As part of our partnership, we are headhunting for an experienced RGN nurse with an extensive background in providing clinical training to join their dynamic organisation as a Senior Clinical Trainer where you will be responsible for providing comprehensive clinical training across all 3 sites scattered in and around the Croydon.
Under the role of Senior Clinical Trainer, you will play a pivotal role in providing the delivery of outstanding care to patients across the organisations 3 homes by monitoring and improving the clinical expertise of all clinical staff whether this be Nurses, HCA's or SHCA's by assessing competencies across the clinical team and facilitating necessary training.
As a Senior Clinical Trainer, you will be required to engage in sone of the following requirements.
– Induct new clinical employees into the organisation including facilitating necessary induction training.

– Deliver training sessions across the organisations 3 sites, both clinical and non-clinical training and identity further training needs

– Foster a culture of patient centred care.

– Provide mentorship, supervision, and appraisal to junior staff

– Drive quality care outcomes in line with clinical governance and regulatory guidelines.
Professional Requirements:
– Hold a valid NMC registration as a RGN nurse, free of cases.

– Extensive experience of providing clinical training including around Ventilator and Tracheotomy care

– Experience of working with Tracheotomy and Ventilator care

– Experience in clinical audit, care panning, and evaluation

– Must be able to drive
Location
You will be based primarily out of one hospital in Banstead; however, you will be required to travel across the Sutton area of South London to provide training to all 3 sites.
Salary and Benefits
This Senior Clinical Trainer offers a competitive salary of £50,000. Additionally, there is an industry leading benefit package that includes.

– Paid breaks

– Free meals on shift and free on site car parking

– Generous annual leave package

– Opportunities for career development and more senior roles
Contact Details
To apply or for more information and an informal confidential discussion, please contact Luke Shaw at 02394214486 or email .
Compass Recruitment Solutions Ltd is acting as a Recruitment Consultancy for this permanent vacancy. We offer £200 John Lewis vouchers for each successful recommendation.
Specialist Care
Luke Shaw (MREC CertRP)
Senior Consultant – Mental Health, Complex Care and LD
Apply for Position
Email address
Phone number
CV upload
No file selected Choose File
I agree to the
I agree all CV content complies to the below statement *

If my CV contains any special category data e.g. race; ethnic origin; political views; religious beliefs; trade union membership; health information; or sexual orientation, I consent to this data being processed by Compass Associates as part of my job application. I understand that if I do not consent to this data being processed, I must remove it from my CV before uploading.
Expected salary: £50000 per year

Location: Sutton, Greater London

Job date: Sat, 04 Nov 2023 03:04:52 GMT

Apply for the job now!
Location