Job Description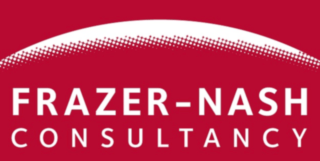 Job title: Senior Data Architect

Company: Frazer-Nash

Job description: Frazer-Nash is an engineering technology consultancy that specialises in delivering innovative solutions to make lives secure, sustainable, and affordable. We are currently growing our portfolio to include Defence Intelligence through the forming of an Intelligence and Data Systems Team.
Your role will be to develop enterprise-wide innovative solutions that support the UK Defence Intelligence community maintaining pace with a dynamic and ever-changing world. Our focus is to expand our UK Defence Intelligence portfolio and help UK Defence fully leverage the power of their data, ensuring they maximise its potential.
As a Senior Data Architect, you will be responsible for translating Defence Intelligence requirements into technical specifications, ensuring that the data architecture is scalable, secure and adaptable to the changing world.
Working closely with Defence clients, you will help define data governance, data quality, and data security policies.
Duties for this role will include:
Gather the Intelligence communities' data requirements and translate into technical specifications.
Develop and maintain data models, metadata systems and data architecture frameworks that comply with pre-determined UK standards and approved ontologies.
Define Defence Intelligence data governance, data quality and data security protocol ensuring compliance with broader UK Defence and international partner policy.
Develop guidelines for data integration data storage, and data cleansing.
Design scalable and secure data warehouses, data marts, and data lakes.
Lead the development and implementation of data-driven solutions that satisfy prioritised multi-disciplined Intelligence requirements.
Ensure data standards and best practices are followed including data quality, completeness, and accuracy.
Consider the impact of a single Intelligence Environment to the broader community, guaranteeing the core architecture can interface with all information data feeds.
Maintain awareness of industry, UK Government and Defence trends and best practices.
Support the team leader in identifying and winning new business and growing our team and capability.
Requirements
The person will have:
Proven experience as an effective Data Architect, with a focus on data modelling, data architecture, and data governance.
Strong demonstrable knowledge of database technology, data warehousing, data marts, and data lakes.
Understand a range of tools for storing and working with metadata.
Effective project management skills with experience of leading data projects.
Strong written and verbal communication skills with the ability to communicate complex data-related concepts to non-technical stakeholders.
Due to the nature of the work that Frazer-Nash Consultancy undertake, candidates for this role will be required to undergo pre-employment screening and must be able to satisfy DV clearance criteria for UK National Security Vetting and be a UK sole national.
Benefits
We provide our people with an excellent benefits package that comprises:
· Happy To Talk Flexible Working
· Competitive salary: [£85,000 – £100,000]
· 25 days' holiday entitlement
· Holiday sale and purchase scheme
· Company pension scheme
· Targeted professional development
· Life assurance
· Private healthcare membership
· Bonus scheme linked into company performance
· Paid membership fees to a professional institution
· Support in attaining professional membership
· Cycle to work scheme
· Share purchase scheme
· Season rail ticket loan
Individuals from diverse backgrounds are encouraged to apply, as we believe that diversity and inclusion are fundamental to creating a dynamic and thriving workplace culture.

Expected salary: £85000 – 100000 per year

Location: Cambridge

Job date: Sun, 29 Oct 2023 22:19:01 GMT

Apply for the job now!
Location