Job Description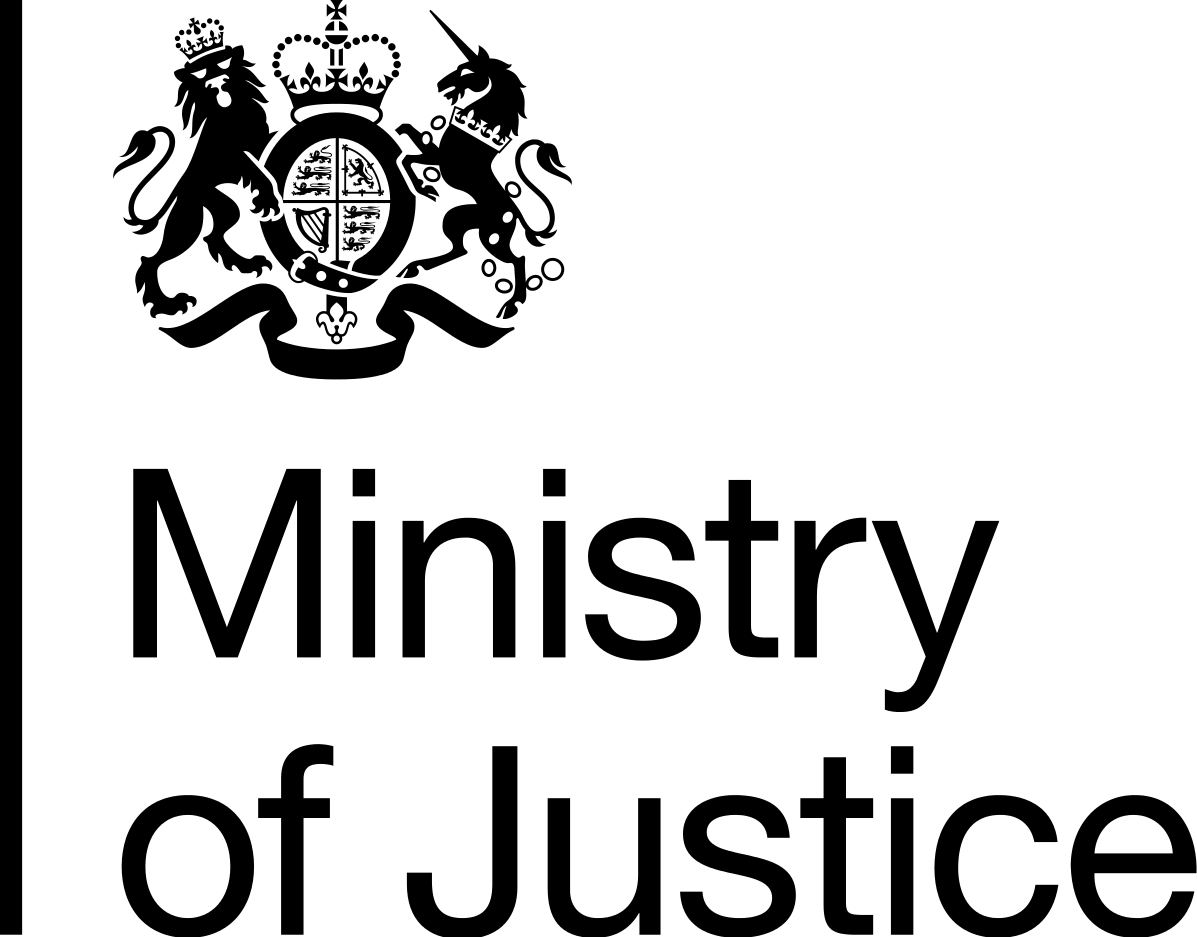 Job title: Senior Operations Manager – Networks, Voice and Video

Company: Ministry of Justice

Job description: 1
We encourage applications from people from all backgrounds and aim to have a workforce that represents the wider society that we serve. We pride ourselves on being an employer of choice. We champion diversity, inclusion and wellbeing and aim to create a workplace where everyone feels valued and a sense of belonging. To find out more about how we do this visit: .
Senior Operations Manager – Networks, Voice and Video
Location: National*
Closing Date: 20th November
Interviews: From 30th November
Grade: 7
(MoJ candidates who are on a specialist grade, will be able to retain this grade on lateral transfer)
Salary: London: £58,847 – £66,670 (which may include an allowance of up to £4,828); National: £54,358 – £61,585 (which may include an allowance of up to £2,517)
Working pattern: Full time, Part time, Flexible working, Job Share
Contract Type: Permanent
Vacancy number: 81089
*We are currently offering hybrid working which includes 2 days per week in your local office. Office locations can be found
The Role
We're recruiting for a Senior Operations Manager here at , to be part of our warm and collaborative Digital Infrastructure and Security Operations team within Technology Services.
We design, build and support user-centred digital and technology services for the justice system: services that make a real difference to our staff, members of the public and their families who use them. Millions of people every year interact with our services, and Justice Digital plays an important role in improving access to justice and making that experience much easier and less distressing.
The Senior Operations Managers work collaboratively with the Service Owners and key stakeholders and are responsible for the end-to-end services of the following operational service areas:
As part of personal development, Senior Operations Managers may line manage Operations Managers as well as be involved in recruitment campaigns.
To help picture your life at please take a look at our and our
Key Responsibilities:
Manage the identification and delivery of the product strategy and roadmap for the relevant Networks, Voice / Video Service pipeline and schedule, collaborating with architects, engineers, live operations, business engagement and other teams to ensure evolving business needs are continuously met.
Identify user requirements through user experience to inform features and products and procurement activity.
Form part of a cross-functional team from a product's conception all the way through to its launch and ongoing support.
Identify requirements and present them in business case and procurement ready formats in order to gain approvals and/or go to market.
Manage procurement activity alongside Commercial colleagues.
Develop metrics and produce reports on performance and assets specific to Networks, Voice / Video.
Managing and reporting on multiple supplier delivery and performance against contractual requirements.
Experience of working within an Agile environment using tools such as JIRA.
Monitor performance of the relevant service line working with architects and engineers to identify continuous service improvements.
Work with internal teams and suppliers to identify resolutions to incidents and problem tickets and utilise this data to improve the service of a product.
Managing and reporting on budgets and expenditure.
Develop strong relationships with a range of stakeholders.
Ensure operational objectives and quality standards are met & maintained.
If this feels like an exciting challenge, something you are enthusiastic about, and want to join our team please read on and apply!
Person Specification
You will have extensive, demonstrable experience in:
Operations of a large enterprise and / or projects.
Developing strong relationships in complex stakeholder networks.
Proactively managing exceptions and challenges.
Change processes and governance.
A working knowledge/experience in one or more of the Networks, Voice / Video Service Streams.
Management of external supplier networks.
Capacity management and service optimisation.
Use and awareness of recognised methodology: ITIL, Agile
Willingness to be assessed against for BPSS clearance
We welcome the unique contribution diverse applicants bring and do not discriminate on the basis of culture, ethnicity, race, nationality or national origin, age, sex, gender identity or expression, religion or belief, disability status, sexual orientation, educational or social background or any other factor.
Our values are Purpose, Humanity Openness and Together. Find out more about how we celebrate diversity and an inclusive culture in our workplace.
Benefits
37 hours per week and flexible working options including working from home, working part-time, job sharing, or working compressed hours.
We are committed to nurturing our staff and provide lots of training and development opportunities with learning platforms such as: Linux Academy, O'Reilly, Pluralsight, Microsoft Learning, Civil Service Learning, GDS Academy, etc.
10% dedicated time to learning and development with a budget of £1000 a year per person
Generous
based on defined benefit scheme, with employer contributions of 26-30% depending on salary. * 25 days leave (plus bank holidays) and 1 privilege day usually taken around the King's birthday. 5 additional days of leave once you have reached 5 years of service.
Compassionate maternity, adoption, and shared parental leave policies, with up to 26 weeks leave at full pay, 13 weeks with partial pay, and 13 weeks further leave. And maternity support/paternity leave at full pay for 2 weeks, too!
Wellbeing support including access to the Calm app.
Nurturing professional and interpersonal networks including those for Careers & Childcare, Gender Equality,
and * Bike loans up to £2500 and secure bike parking (subject to availability and location)
Season ticket loans, childcare vouchers and eye-care vouchers.
5 days volunteering paid leave.
Free membership to BCS, the Chartered Institute for IT.
Some offices may have a subsidised onsite Gym.
How to Apply
Candidates must submit a CV and Personal Statement. Your Personal Statement (approximately 750 words) should provide evidence of the following requirements set out in the Person Specification:
Your experience of:
Capacity management and service optimisation.
Developing strong relationships in complex stakeholder networks.
Proactively managing exceptions and challenges.
A working knowledge/experience in one or more of the Networks, Voice / Video Service Streams.
Use and awareness of recognised methodology: ITIL, Agile
Please note applications submitted without a Personal Statement will not be considered.
In Justice Digital, we recruit using a combination of the and Frameworks. We will assess your Experience, Technical Skills and the following Behaviours during the assessment process:
Managing a Quality Service
Working Together
Your application will be reviewed against the Person Specification above by a diverse panel.
Successful candidates who meet the required standard will then be invited to a 1-hour panel interview held via video conference.
Should we receive a high volume of applications, a pre-sift based on your use and awareness of recognised methodology: ITIL, Agile will be conducted prior to the sift.
Should you be unsuccessful in the role that you have applied for, but demonstrated the capability for a role at a lower level, we reserve the right to discuss this opportunity with you and potentially offer you the position without the need for a further application.
A reserve list may be held for a period of up to 12 months from which further appointments may be made.
Terms & Conditions
Please review our which set out the way we recruit and provide further information related to the role and salary arrangements.
If you have any questions please feel free to contact
Allowance Details 1
London: £58,847 – £66,670 (which may include an allowance of up to £4,828);
National: £54,358 – £61,585 (which may include an allowance of up to £2,517)
Closing Date:
20/11/2023, 23:55 hours.
Contact information 1
If you require any assistance please call 0345 241 5359 (Monday to Friday 8am – 6pm) or e mail
Please quote the job reference – 81089.
To apply for roles in MOJ you will need to confirm your employment history for at least 3 years prior to the date of application so that pre-employment checks (BPSS) can be undertaken. If you have spent significant time abroad (a total of 6 months in the past 3 years) you would be required to give a reasonable account of the reasons why.
For some roles you will be required to successfully complete National Security Vetting at Counter Terrorism (CTC), Security Clearance (SC) or Developed Vetting (DV) level as a condition of appointment. To meet CTC/SC/DV requirements you will normally need to have been resident in the UK for at least 3/5/10 years prior to the date of application (The level of checks that are required are stated in the advert).
If you do not meet the above requirements, you may still be considered if, for example:
You've been serving overseas with HM Forces or in some other official capacity as a representative of HM Government
You were studying abroad
You were living overseas with parents
In such cases you will need to be able to provide referee cover for the period(s) of residence overseas. The duration of overseas residence and the country of abode will also be taken into account.
Success Profiles
Success Profiles will enable a fairer and more inclusive method of recruitment by enabling us to assess the range of experiences, abilities, strengths, behaviours and technical/professional skills required for different roles. This flexible approach to recruitment focuses more on finding the right candidate for the specific role. To find out more about Success Profiles to support your application please .
if you feel that your application has not been treated in line with the Civil Service Recruitment Principles, please contact SSCL ( ) in the first instance
Supporting document 1 1
We have provided detail of the assessment stages and areas being assessed to help you prepare for completing your application form, and to advise of what will be assessed following this, if you successfully pass the application stage.
Application form stage assessments
Interview stage assessments
There is 1 interview stage for this vacancy.
A Great Place to Work for Veterans
The "Making the Civil Service a Great Place to work for veterans" initiative includes a guaranteed interview scheme to those who meet the minimum criteria to provide eligible former members of the Armed Forces with opportunities to secure rewarding jobs. Allowing veterans to continue to serve their country, and to bring highly skilled individuals with a broad range of experience into the Civil Service in an environment, which recognises and values your previous service in the Armed Forces.

For further details about the initiative and eligibility requirements visit :
Redeployment Interview Scheme
Civil Service departments are expected to explore redeployment opportunities before making an individual redundant. The MoJ are committed, as part of the Redeployment Interview Scheme, to providing opportunities to those who are 'at risk of redundancy'.
MoJ are able to offer an interview to eligible candidates who meet the minimum selection criteria, except in a limited number of campaigns. Candidate's will not be eligible for the Redeployment Interview Scheme if they are applying on promotion.
For further information and to apply for this position please see the following link: https://www.jobtrain.co.uk/justicedigital/Job/JobDetail?JobId=123.

Expected salary: £58847 – 66670 per year

Location: United Kingdom

Job date: Sun, 05 Nov 2023 06:37:26 GMT

Apply for the job now!
Location