Job Description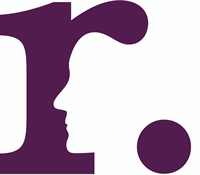 Job title: Site Quality Engineer

Company: Rullion

Job description: Job title: Site Quality Engineer

Job Type: Contract

Start date: ASAP

Duration: 6 month

Salary/ Pay rate/ Benefits: Umbrella £40-£65 per hour

Location: Devonport/Plymouth

Hours of work: 37hr working week, Monday-Friday

Applicants must have experience of the following:

– Minimum NVQ/SVQ level 4 in an engineering discipline or recognised apprenticeship training.

-IOSH Managing Safely.

-Auditor/Lead Auditor training.

– Demonstrable BS EN ISO 9001 experience in an engineering construction/installation environment

-Nuclear or other regulated industry experience

-Must have the ability to gain SC Clearance
Ideally applicants should also have:
Role information:

-Reviewing the quality requirements for site activities with the Site Manager, to ensure that the requirements are understood and can be met.

-Supporting the Site Manager with the implementation of site arrangements, processes and procedures

-Maintaining records, including identification and compilation of those required to demonstrate compliance with the contract requirements.

-Reviewing and approving certification in accordance with the requirements of purchase orders where material is delivered direct to the location from subcontractors.

-Communication with the Site Manager to identify any potential issues with equipment being delivered to location and to provide feedback on any problems found with delivered material.

-Understanding the inspection requirements applicable to the contract and to identify resource and equipment needs and any potential inspection problems.

-Ensuring that working documents, inspection and test reports are accurately completed in a timely manner (including those of sub-contractors) and routed to the appropriate personnel on completion.

-Ensuring correct inspection methods are used appropriate to the characteristics being measured and that suitably calibrated equipment is available.

-Ensuring that any non-conforming items are correctly labelled, bonded areas maintained and appropriate procedures for rectification or disposal are applied.

-Ensuring that Inspection & Test Plans are accurate and complete and routed to the appropriate personnel for approval.

-Ensuring the site working arrangements are in place (SOW's / RAM's) and are concurrent with the status of works.

-Review of Safe Systems of Work including risk assessments and method statements to ensure capture of applicable quality requirements, standards and acceptance criteria

-Ensuring that whenever any client or third party witness of inspection, test and examination is required, that the appropriate authority is notified. Also liaising with that authority to ensure that the appropriate personnel and equipment are available.

-Auditing the effectiveness of site arrangements and those of subcontractors to determine compliance with required standards. Implementing corrective action programmes where required

-The compilation and review for completeness of those project quality records (including subcontractor records) which make up the Life Time Records for the project.

-Complying with all company and customer requirements applicable to the site.
Interested in this position? please click "apply now"

We try to respond to all applicants, but sometimes this is not possible due to high volumes of applications; if you have not heard from us within 14 days, regrettably it means you have been unsuccessful on this occasion.

Company information:

This contract vacancy is being advertised by Rullion Ltd

Since 1978, Rullion has been securing exceptional candidates for a range of clients; from large well-known brands, to SMEs and start-ups. As a family-owned business, Rullion's approach is credible and honest, focused on building long-lasting relationships with both clients and candidates.
Rullion is a forward-thinking recruitment company that specialises in providing a wide range of talent consultancy services to a diverse client base; from small start-ups to large household names.

We celebrate and support diversity and are committed to ensuring equal opportunities for both employees and applicants.
Rullion celebrates and supports diversity and is committed to ensuring equal opportunities for both employees and applicants.
Speak to Kerry Lithgow today
Resourcer at Rullion
Further Details
Contract
Engineering, Quality
Nuclear,
Ref: CRS6JP00012576
Date posted: 31 October 2023

Expected salary: £40 – 65 per hour

Location: Plymouth – Devonport, Devon

Job date: Wed, 01 Nov 2023 23:28:54 GMT

Apply for the job now!
Location