Job Description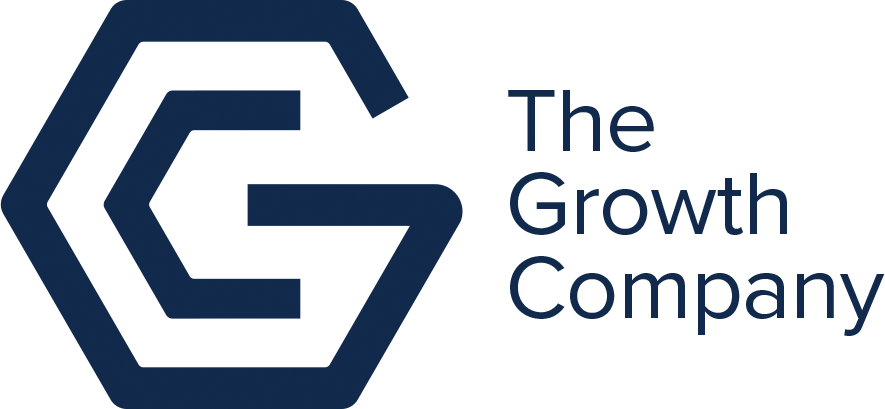 Job title: Strategic Partnerships and Marketing Director

Company: The Growth Company

Job description: Marketing Manchester (MM) is excited to launch the search for a new Strategic Partnerships and Marketing Director, who will be responsible for developing, delivering, and evaluating the Marketing Strategy for Greater Manchester (GM) including priority sectors and themes. You will raise the national and international profile of GM as a place to visit, meet, live, invest, and study.
The role will work across the MM team to develop and oversee strategic partnerships and projects that support the delivery of MM's Strategy, business plan, and KPIs, aligned to GM and approved by GM's Internationalisation and Marketing Board.
Marketing Manchester's work is an essential component to successfully raise the profile of the city region as the gateway to the North and improve global perceptions and city ranking. MM also supports MIDAS, Greater Manchester's inward investment agency, in the delivery of promotion focusing on priority sectors and campaigns including digital, innovation, and green.
MM is a key division within the Growth Company (GC) – an award-winning and values-driven social enterprise with a mission to enable growth, create jobs, and improve lives.
Key Responsibilities:
To develop and lead the evidence-based strategic approach to the national and international promotion of GM and the North of England.
You will support the MD of MM to identify new areas of business and opportunities to leverage funding and cooperative initiatives through the monitoring of policy, funding programmes, market development, and relationships within the private sector.
Support the Head of Commercial Partnerships in the development and implementation of MM's commercial partnerships strategy, inputting into MM's tiered marketing opportunities and agreeing on commercial targets for bespoke strategic partnerships, to achieve MM's income targets.
Lead the overarching strategy and creative execution of significant strategic projects (e.g. SXSW, MIPIM), involving key stakeholders that position GM's place and priority sectors and themes.
Develop a network of strategic partnerships, building strong relationships aimed to maximise reach for GM and deliver MM's annual business plan/KPIs and commercial income targets, including International Promotional Government Departments (Visit Britain, DIT), DMOs, Local Government partners including Local Authorities and GMCA, MAG, and other local, national and international commercial partners.
Translate strategic internationalisation objectives into targeted, coordinated promotional plans relevant to priority sectors and markets to deliver Business Plan outcomes/KPIs.
Lead the development of robust insight, tracking, and intelligence strategy for the GM brand to provide the evidence base to develop MM's promotional strategy ensuring we keep evolving and improving to maintain our competitive edge across multiple sectors, with full consideration for global opportunities and challenges. Communicate/report performance and market intelligence internally and externally up to the board level.
Influence internal and external GM stakeholders to ensure alignment and amplification of the Manchester Brand and positioning for the city region.
Direct a team of marketing, design & events professionals, based in the UK and internationally in key markets to inspire autonomy and motivation.
To lead the development of MM's corporate brand, working with the Comms Director to ensure that collateral and content are reflective of the ambitious reputation of the organisation.
Ensure timely and appropriate reporting against activity to the GM Internationalisation and Marketing Advisory Board, the Growth Company Board, and relevant GM Boards including LEP and Growth Board.
Skills required:
Strategic planning and implementation processes and systems.
Commercial negotiation skills to leverage match and partner funding.
Excellent team and management skills.
Maintains quality of delivery whilst under time pressure.
About you:
Sound professional judgment and the ability to handle competing priorities.
Highly motivated and results driven.
The ability to deal with complex relationships in an evolving structure.
Extensive experience in stakeholder management within a responsive, coordinated marketing environment.
Extensive experience in the delivery and evaluation of multi-channel promotional campaigns, both nationally and internationally.
Excellent destination marketing knowledge – degree level, with a minimum of 15 years' experience in the field (however, candidates with less than this number of years' experience, who can demonstrate the necessary skills, will still be considered).
Confident and resourceful, an open and responsive individual who leads by example, thinks, and plans, and easily identifies good ideas and improved ways of working.
Location
Greater Manchester
Business Area Logo
MarketingManchester.jpg
Company Logo
Marketing Manchester
Company
Marketing Manchester
Contract type
Permanent/ Full- time
Salary
circa £70,000 per annum
Advert Brand
MarketingManchester.jpg
Closing Date
24/11/2023
Ref No
3847
Documents
(PDF, 111.84kb)
We are committed to safeguarding and promoting the welfare of everyone including vulnerable adults and young people, we expect all staff to share this commitment. All Education and Skills appointments will be subject to Safer Recruitment Procedures which include a DBS check and a professional social media check. These checks will be conducted by Due Diligence Limited (DDC Ltd) on behalf of GC. Please note that the successful candidate will not be required to pay for this.
If you are on the Barred List, it is against the law to apply and to be hired for a role that includes regulated activity with the concerned group.
GC is committed to increasing the diversity of our workforce, we provide a guaranteed interview to applicants who meet the essential requirements for a role. This commitment applies to candidates who have a disability or are from an ethnic community.
As part of our application process, you can ask to be considered under this scheme if you are from an ethnic community or have a physical or mental impairment that has a substantial and long-term negative effect on your ability to do normal daily activities. Providing that you meet the essential criteria for the role, you will then be invited for an interview. Your guaranteed interview application will only be shared with the recruiting manager and our Internal recruitment team.
We are a member of the national campaign Ban the Box; this campaign aims to open opportunities for people with convictions to compete for jobs. We're supporting the campaign by removing conviction questions at the applications stage.
GC aims to promote a culture of flexibility and agile working. Going forward we will be transitioning to a culture where full agile working will be a feature of many of our roles. We also recognise that there may be a need for more permanent flexibility in your working arrangements and in such cases, we encourage you to have these discussions at the interview stage, to enable your flexible working request to be considered as early as possible.
Should you apply for any of our roles, we will be completing interviews virtually or face to face, dependent on the role. This will be explained further should you reach interview stage. We will be more than happy to explain the measures we have put in place, ahead of you attending any of our premises.
If you require support with the recruitment process, please contact or Internal Recruitment team at or call us on 0161 237 4447.

Expected salary: £70000 per year

Location: Greater Manchester

Job date: Sun, 12 Nov 2023 02:23:30 GMT

Apply for the job now!
Location