Job Description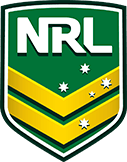 Job title: Structural Steel Quality Engineer

Company: NRL

Job description: Steel Structure Quality Engineer – Dalton, Yorkshire
Our client, a world leader in the Power industry, are now looking for a Steel Structure Quality Engineer to support with their site based in Dalton.
About the role:

Your role would be to continuously monitor the quality activities of the partners and subcontractors in order to ensure that they deliver the quality of product and service as per the code and standards of the contractual / project requirements.

Duties will include but are not limited to:

You will ensure quality objectives are monitored and tracked.
You will review documents submitted by the subcontractors.
You will monitor the quality activities of the partners and subcontractors versus the Inspection and Test Plan, checking results are documented according to standards / project requirements.
You will verify the welding documentation to ensure accuracy and monitor welder failure rate.
You will monitor and ensure compliance, particularly to Nuclear Safety requirements / PED / EN.
You will perform quality audit and random inspections internally, and on partners and subcontractors.
You will submit monthly report to SQM.
What you will need:

Ideally you will have skills and experience covering the below:

Experience in working in multicultural construction site for at least 2 complete projects in quality role.
Knowledge and experience in civil, mechanical, electrical, I&C.
Experience and knowledge in the use of MS office (word, excel, power point), Adobe Professional, Nero.
ISO9001 lead auditor qualification.
Previous experience in steel structure.
The NRL Group connect global engineering companies with the right people to bring their projects to life. Supporting contracting companies with their energy transition plans and working with our clients to build a cleaner, greener future.
We welcome applications from every walk of life and are committed to driving diversity and inclusion within the industries we support. We're proud to hold the Inclusive Recruiter certification from the Association of Professional Staffing Companies. As we progress your application our team of talented recruiters will be on hand to support you to secure your next role.

Expected salary:

Location: Dalton, North Yorkshire

Job date: Wed, 08 Nov 2023 06:10:40 GMT

Apply for the job now!
Location