Job Description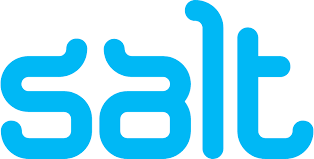 Job title: UI Designer

Company: Salt Search

Job description:
Title: Freelance Senior UI Designer (Design System Expert)
Start: Monday 16th October
Work Set-up: 1-2 days per month in-house (rest remote)
Candidate must be based in England
Day rate: £400 a day (max)
Well this brilliant client works in real estate and is rethinking the work-space environment.
They need an eCommerce product, for the first iteration release and so far, hey have brand guidelines and defined artifacts.
What's the gig?

They need someone who can elaborate on that, not adhere too, but add to the brand guidelines.
Once you go through brand definition, you come up with style guides, as they don't have a Design System.
The application of the brand is different from the theory.
And expand on those and extrapolate from those brand guidelines to a good version that they can use.
Would be great if you have worked with marketplaces on a larger scale such as eBay, and Facebook Market place etc. The key is appreciation for how you translate the brand and expand upon it.
This is for an eCommerce piece, so they are looking for someone who can understand and empathise with what the business trying to achieve.
They want to understand how you have made more boring logistical (e.g., a product configurator, payment pages, etc.) look great.
You :
± Think minimalist, simple, colour, disruptive design, start-up vibes aesthetic
± Partner up with the production line
± Autonomy
± Design Systems expert
± Independent worker, you need to ask questions and push the brief as far as it can go
± keen to work, there won't be all the words on the brief, so push the brief as far as it can go
± Knowing that there will be problems, not being afraid that there will be work that will be thrown away.
Still reading this far? Drop me a line and let's see how we can help you!
Job Information
Job Reference: JO-2310-338535
Salary: Up to £400.00 per annum
Salary per: annum
Job Duration: 6 months
Job Start Date: 16/10/2023
Job Industries: Design Jobs
Job Locations: Greater London
Job Types: Contract

Expected salary: £400 per day

Location: Central London

Job date: Wed, 25 Oct 2023 04:49:47 GMT

Apply for the job now!
Location