Job Description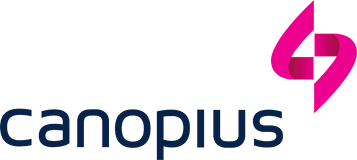 Job title: Underwriting Analyst – Casualty Treaty

Company: Canopius

Job description: The Role
A great opportunity to join Canopius fast-growing Casualty Treaty team to provide support to the Head of Casualty Treaty and the wider team in underwriting. Developing a diverse portfolio of US and International Casualty Treaty business emanating from multiple product lines and territories.
The successful candidate would be instrumental in providing analytical support to the underwriting team including performing portfolio, transactional, segmental and trend analyses as well as being instrumental in pricing the portfolio. Candidates need to be strong technically and numerically with a commercial mind-set.
Responsibilities will include:
Research and analyse internal and external information regarding potential new segments, products and markets to consider for the development of the portfolio;
Summarise research into logical, structured reports with recommendations where required;
Liaise with the catastrophe management team to assess portfolio risk;
Provide monthly portfolio statistics.
Underwriting
Perform pricing analysis of risks using Casualty Treaty Pricing Model and/or bespoke models as required
Ensure that underwriting management information system accurately reflects key performance indicators;
Contribute to peer review debate and assessment of policy risks;
Support the business planning and forecasting process;
Liaise with external stakeholders such as brokers, and reinsurance brokers when necessary;
Attend relevant client meetings, broker meetings, team meetings, etc
Monitor the quality and accuracy of pricing data produced by pricing models.
Research key pricing assumptions and market rates and trends.
Liaise with the Actuarial team for the development and maintenance of Casualty Treaty pricing model
Provide assistance to underwriters in using pricing tools in a personable and professional manner.
Skills and experience:
Experience in a general insurance actuarial role.
Very good command of problem solving and quantitative skills (including MS Excel)
Ability to explain complex technical concepts to non-specialists.
Strong understanding of general insurance with eagerness to further develop expertise.
Experienced in using statistical modelling techniques.
Excel and/or programming skills and a strong desire to develop these further.
Strong problem-solving skills. Ability to apply existing knowledge to a new problem to suggest solutions.
Ability to work in a team environment including:
Working in an organised manner, producing clear documentation and audit trails.
Recognising the need to seek support appropriately from others in the team.
Prioritising work and assessing feasibility of deadlines.
Building relationships within the Reinsurance team and with other teams around the business.
Commitment to high quality output and timeliness;
Accuracy and numeracy;
Able to communicate effectively with colleagues and external stakeholders through written and verbal communication;
Ability to manage time, meet deadlines and prioritize tasks.
Our benefits
We offer all employees a comprehensive benefits package that focuses on their whole wellbeing. This includes hybrid working, a competitive base salary, non-contributory pension, discretionary bonus, insurances including health (family) and dental cover, and many other benefits to enhance financial, physical, social and psychological health.
About Canopius
Canopius is a global specialty lines (re)insurer. We are one of the leading insurers in the Lloyd's of London insurance market with offices in the UK, US, Singapore, Australia and Bermuda.
At Canopius we foster a distinctive, positive culture which enables us to bring our whole selves to work to flourish as people, and build a business which delivers profitable, sustainable results.
Based in incredible new offices in the heart of the City of London, Canopius operates a flexible, hybrid working model and is committed to providing an environment that challenges employees to be their best and where everyone's unique contributions are recognised, valued and respected.
We are fully committed to equal employment opportunities for all applicants and providing employees with a work environment free of discrimination and harassment. All employment decisions are made regardless of age, sex, gender identity, ethnicity, disability, sexual orientation, socio-economic background, religion or beliefs, marital or caring status, or any other status protected by the laws or regulations in the locations where we operate. We encourage and welcome applicants from all diverse backgrounds.
We make reasonable adjustments throughout the recruitment process and during employment. Please let us know if you require any information in an alternate format or any other reasonable adjustments.

Expected salary:

Location: London

Job date: Wed, 25 Oct 2023 02:58:18 GMT

Apply for the job now!
Location